Electronic Safe and Arm Devices
Excelitas Technologies specializes in the design, manufacture, and testing of MIL-STD-1316 compliant Electronic Safe and Arm Devices (ESAD), Electronic Safe, Arm and Fire Devices (ESAF), and Firing Modules (FM) for safe fuzing requirements of both legacy and next-generation missiles and munitions.  Our dedicated staff of research and design experts use the latest advances in technology to design smaller, lighter, and more cost effective ESAFs and FMs to meet evolving requirements of newer more sophisticated weapon systems. Capabilities include a line of components and subsystems that have been qualified for hard target penetration environments and next-generation smaller-class munitions.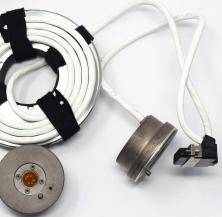 Firing Modules
Excelitas Technologies is a leader in the design, test, and manufacture of electronic Firing Modules (FM) for applications where the energetic transfer is remote from the safety electronics or for applications where multiple points of energetic transfer are required such as with distributed systems.
Read More