iFLEX Diode & DPSS Lasers
Originating from our Qioptiq® photonic heritage, our iFLEX® diode and solid state lasers are engineered for the highest reliability, power stability and minimal amplitude noise. Robust plug & play solutions are compatible with our kineFLEX® Fiber Delivery System for accurate beam alignment and streamlined integration with sub-micron positional repeatability. Choose from single- and dual-wavelength laser modules and Multi-line Laser Engines.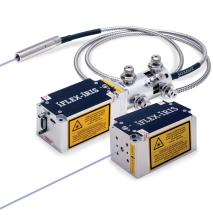 iFLEX-iRIS Compact Diode & DPSS Laser Series
Rising from our Qioptiq® photonics heritage, our iFLEX-iRIS™ Lasers represent a compact, high-performance, laser illumination source delivering exceptional power stablility and low amplitude noise for high-resolution bio-imaging, ophthalmology and metrology applications. iFLEX-iRIS Lasers feature on-board Closed-Loop Modulation and are available in wavelengths from 375-852 nm at power levels up to 200 mW. They are ideal for both free-space use or with our kineFLEX® polarization-maintaining fiber-delivery system.
Read More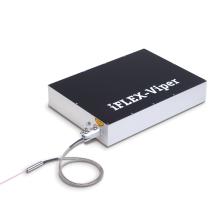 iFLEX-Viper Multi-Line Laser Engine
The iFLEX-Viper® is a high-performance, solid-state, multi-wavelength laser engine combining up to five wavelengths in a single system with combined, co-axial output. Robust design eliminates the need for user alignment of the internal laser sources. The system is mode-hop free and wavelength stabilized as a direct result of active temperature control. Automatic Closed-Loop Modulation (CLM) provides long-term power stability. Offers independent and simultaneous control over each laser. Integratable wavelengths include: 405, 455, 488, 515, 532, 561 and 640 nm with power outputs up to 50 mW at the end of the fiber.
Read More