IR Linear and 2D Sensor Array Modules
Excelitas offers Linear and 2D IR Imager Arrays based upon our Thermopile Technology. All Arrays are provided as plug-and-play Modules featuring a sensing chip, robust metal housing with focusing lens, a PCB with microprocessor for calibration and bus interface and a quick connector for streamlined plug-and-play integration. We offer 8-pixel, 16-pixel and 32-pixel Linear IR Imager Array Modules for field-proven effectiveness in scanning presence detection, non-contact temperature measurement, smart-home products, and office electronics. Custom solutions also available upon request.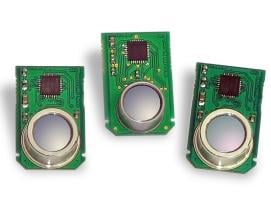 CoolEYE IR Line Arrays
The Excelitas Thermopile IR Imager Line Array family includes three versions for various non-contact temperature measurement applications. All modules consist of an array sensor with multiplexed output signal which is transferred into a calibrated signal by a microprocessor located on a compact...
Read More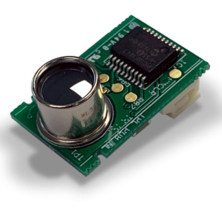 CoolEYE IR 2D Modules
Excelitas CoolEYE Modules are suitable for a variety of applications and range from our cost-effective linear 8-pixel sensor up to 32 pixels in linear or 2D configurations. Different fields-of-view and calibration ranges are also available to support customer specific needs. All Excelitas CoolEYE...
Read More