LWIR Thermal Cameras
Excelitas offers a range of LWIR thermal cameras that utilize uncooled detector technology with our in-house designed and manufactured optical modules to provide maximum imaging performance in poor visibility conditions.  Uncooled LWIR technology is suitable for use within battlefield conditions where sand, dust and other obscurants could restrict visibility – LWIR is able to penetrate these conditions better than some other imaging bands, making it suitable for vehicle, surveillance or border applications in hot, sandy environments. Our LWIR cameras offer high quality, medium range thermal imaging in a more economical package with a longer service life when compared to a cooled MWIR solution.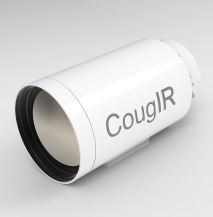 CougIR Medium Range, Uncooled LWIR Camera
CougIR is a compact, medium-range, uncooled LWIR camera suitable for applications where continuous zoom functionality is required and space is limited. Utilizing uncooled microbolometer technology, CougIR is designed to integrate both current and future generation sensors to provide highest quality...
Read More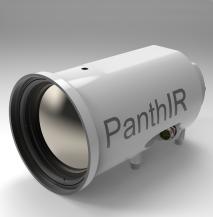 PanthIR Medium Range, HD-Ready, Uncooled LWIR Camera
PanthIR is an uncooled Long Wave Infrared (LWIR) thermal imaging camera which has been optimized for both 17µm and 12 µm focal plane arrays, including XGA formats.The field-proven, ruggedized opto-mechanical assembly provides x10 zoom, which can be used either as a continuous or stepped zoom...
Read More