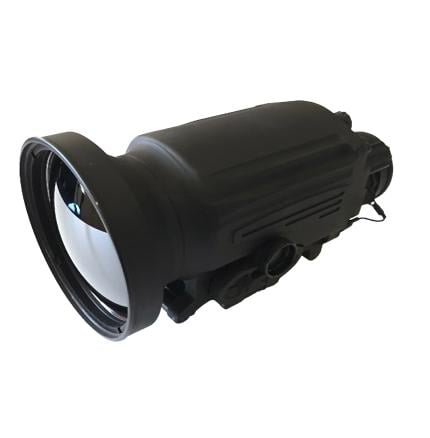 DRAGON-S12 Uncooled, In-Line, Thermal Weapon Sniper Sight
DRAGON-S12 is the new in-line Thermal Sight, part of the latest development in thermal imaging technology. Providing snipers with 24-hr surveillance and target engagement capability. DRAGON-S12 utilizes a state of the art 640 x 480 format 12 μm, 60 Hz uncooled thermal sensor coupled with a near silent shutter, delivering class leading sensitivity and uniformity. DRAGON-S12 is part of the DRAGON family of uncooled thermal products that utilizes the latest in uncooled thermal camera, electronics and optical technologies to deliver world leading performance and reliability.
DRAGON-S12 attaches to Picatinny and NATO accessory rails in front of the day sight via a quick release throw lever, providing 24-hr capability without the need to remove or re-zero the day sight.
DRAGON-S12 is designed specifically to meet target and surveillance requirements for military customers and law enforcement agencies providing high performance within a lightweight compact and rugged military qualified design.
DRAGON-S12 delivers a capability to detect, recognize and identify man and vehicle targets 24hours a day, in poor visibility, in total darkness and through battlefield obscurants.
For more information, contact us today.