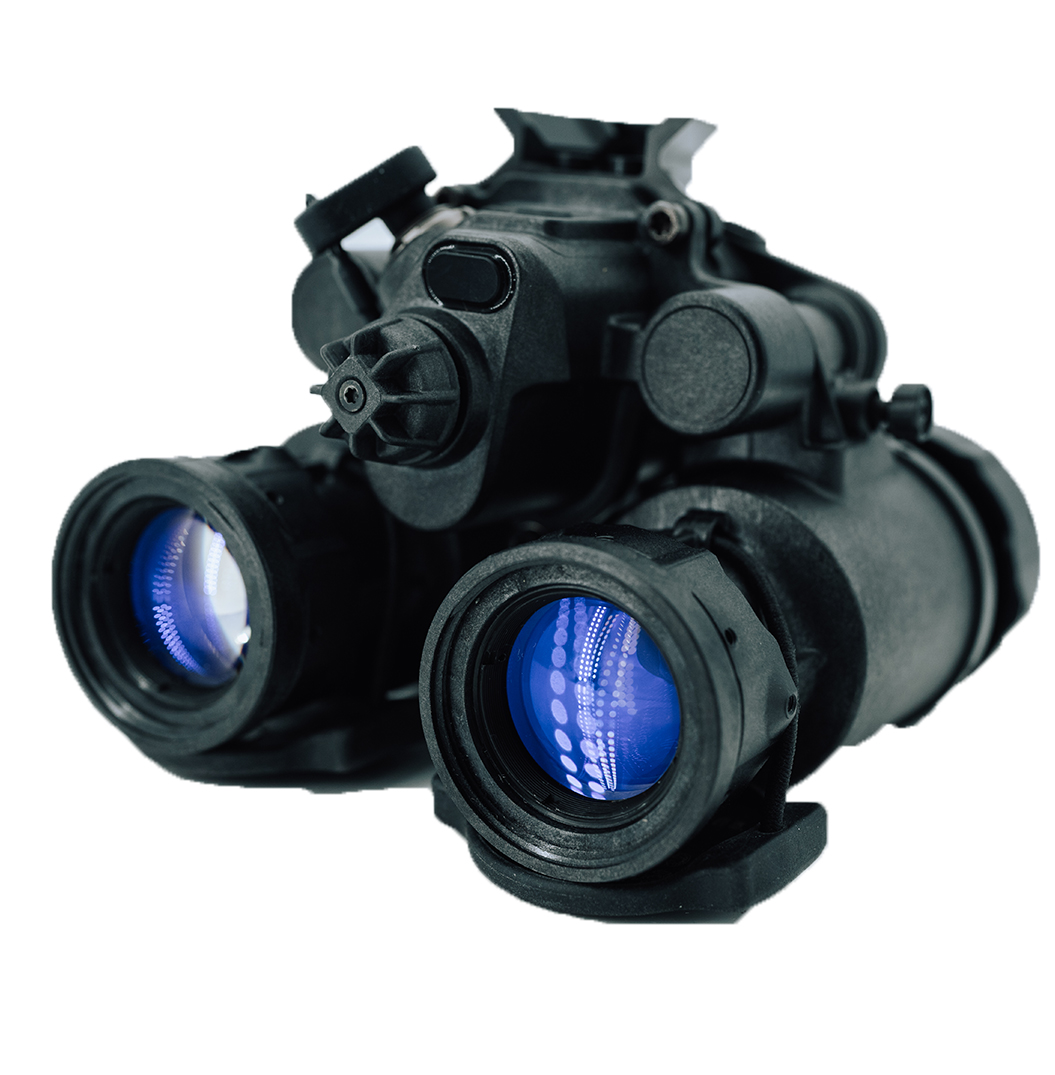 EAGLE Binocular, Night Vision Goggles
EAGLE is a 40° field-of-view rugged binocular night vision goggle that provides the user with enhanced night situational awareness and maneuver capability in a lightweight package. EAGLE NVGs offer unrivalled optical performance for high sensitivity at low light levels, delivering enhanced depth perception.
EAGLE is a self-contained system operating on a single AA battery or with an optional rear external battery-pack for prolonged operation. The NVG configuration enables enhanced depth perception and is particularly suitable for vehicle driving, parachute jumps and Special Forces operations – even at very low light levels.
These goggles provide a state-of-the-art, ruggedized mechanical design offering stability of the goggle bodies for improved comfort during extended mission use.
With a wide range of adjustments and filters, the NVG can be set to specific requirements and is compatible with a variety of helmet mounts and mounting shrouds.
For more information, contact us today.