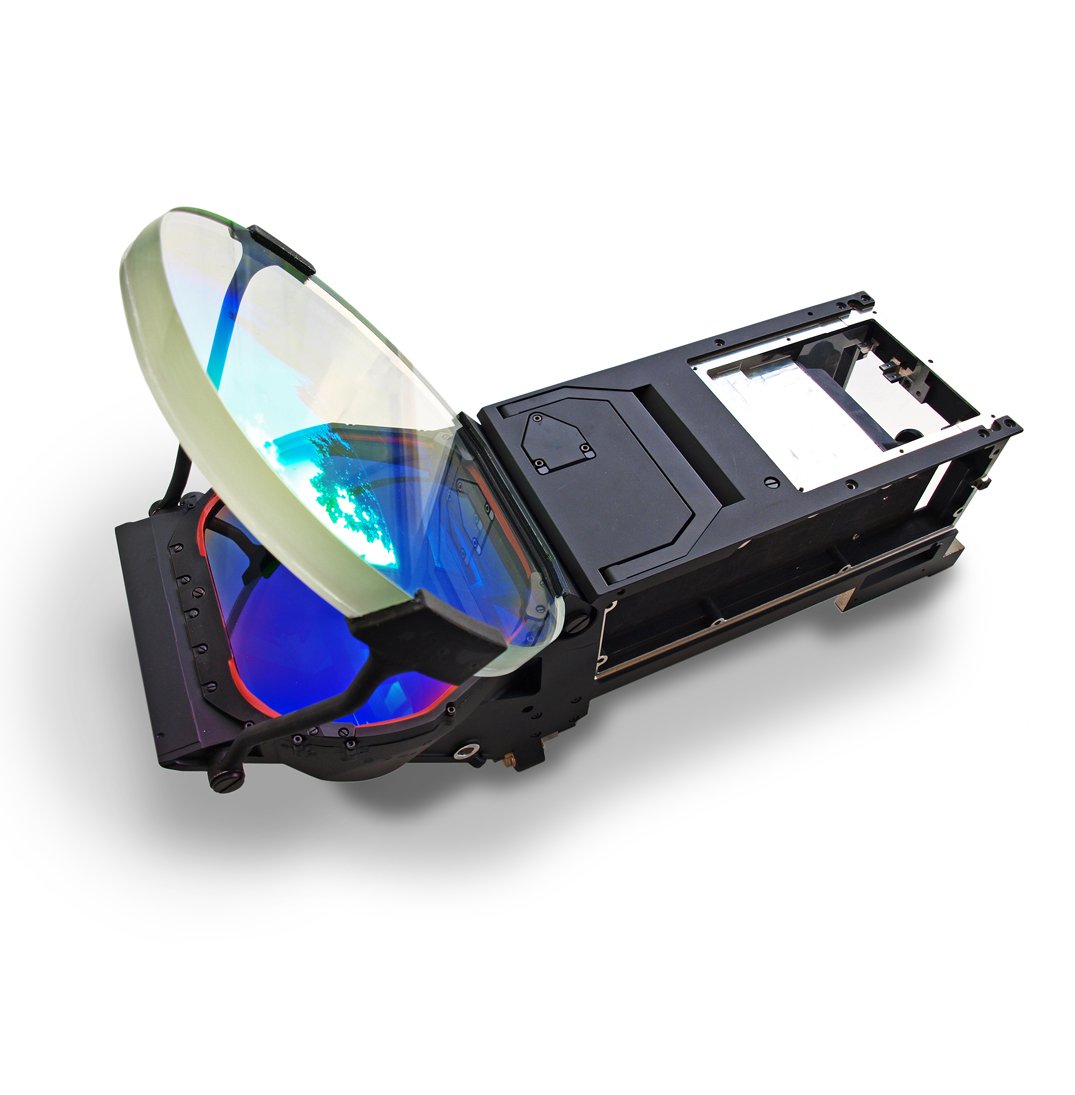 Head-Up Displays
Excelitas is the leading designer and manufacturer of Head Up Display optics and combiners for civil airliners, business jets and defense platforms. With over 50 years experience designing and manufacturing Head-Up Display (HUD) optical solutions, our team is uniquely placed to work with you from concept design to full rate manufacture. Our bespoke in-house HUD software aides us in developing the optimum solution to ensure that the best possible imagery and data visibility is delivered to the pilot. Our continued investment in state-of-the-art manufacturing processes ensures cost-effective delivery of head-up display optics in high-production volumes.
Combiners
Excelitas offers conventional dielectric, freeform and holographic combiners. We have also developed novel combiner coatings which provide full color imagery to the pilot and color neutral imagery to the outside world.
Waveguide Optics
The latest generation of Head-Up Displays utilize waveguide technology, enabling a HUD to be fitted into extremely space restrictive envelopes. Our optics are a key enabler for waveguides optimizing brightness and maximizing uniformity over the display. 
Advanced Manufacture
Our manufacturing facilities offer state of the art optical fabrication and metrology for spherical, aspheric and freeform surfaces. Automated metrology enables head-up display optics to be fully tested to validate performance.  
Affordability
Over the last 50 years we have developed unique tools to design, analyze and optimize head up display optics to meet the most demanding performance and affordability requirements. These techniques allied with new manufacturing technologies enable us to deliver cost effective novel solutions.
Platform Experience
Excelitas has been the key development and manufacturing partner in a range of leading-edge civil and military HUD programs:
Airbus A320
Airbus A350 WXB
Boeing 737
Boeing 777
Boeing 787 Dreamliner
Dassault Rafale
Eurofighter Typhoon
General Dynamics F16 Fighting Falcon
Lockheed Martin F22 Raptor
Airbus A400M Atlas
Lockheed C130 Hercules