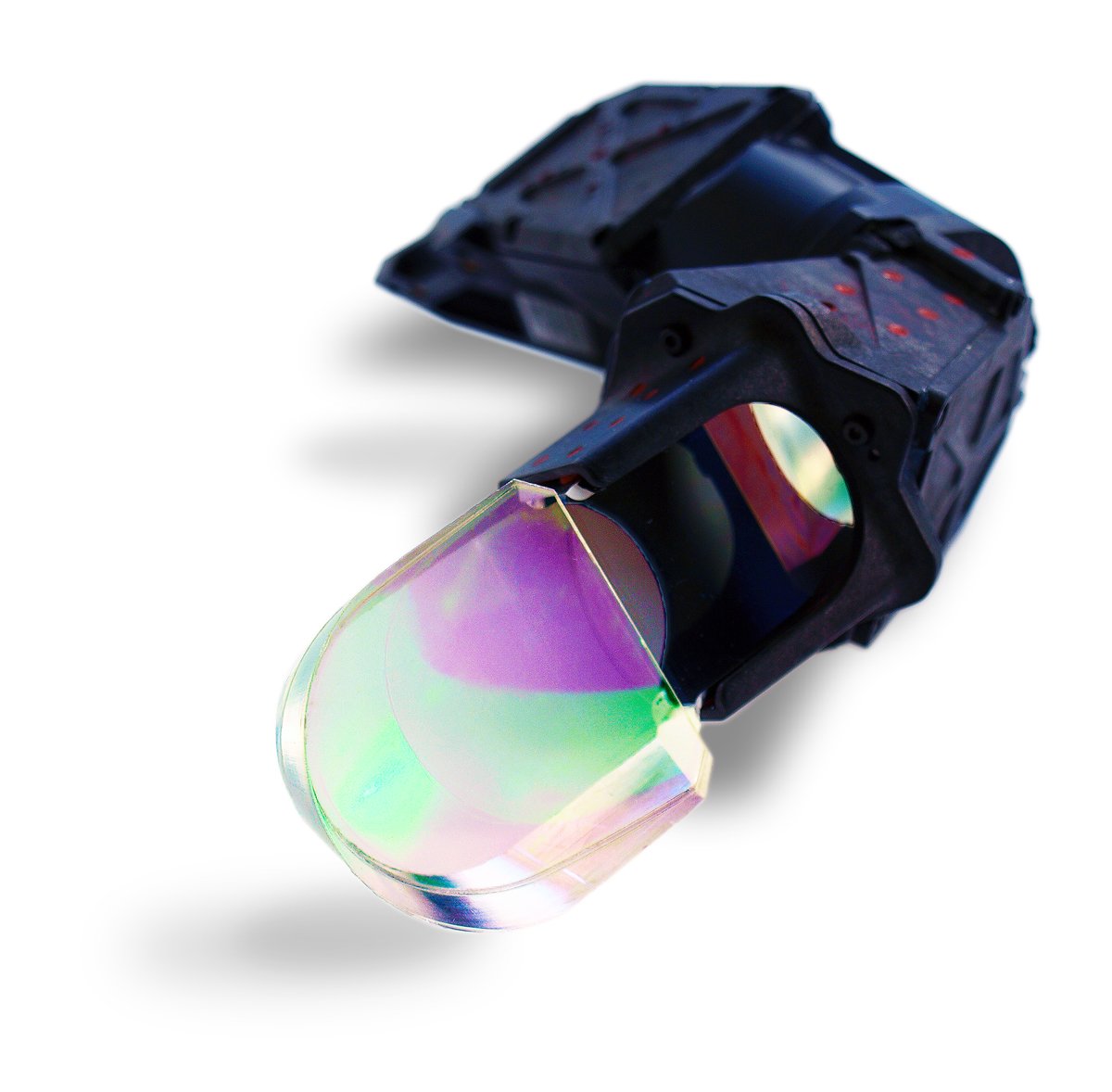 Helmet-Mounted Displays
Helmet-Mounted Displays provide mission-critical information to pilots of rotary wing and fast jet platforms. Excelitas delivers bespoke solutions for helmet-mounted display optics and visors for military aircraft. Our unique technologies deliver unrivalled fields-of-view, brightness and image clarity for the worlds most demanding applications. Platforms include F-35, Typhoon, Cobra and Tiger.
Unrivalled Image Quality
Excelitas has extensive design experience to deliver innovative solutions for the most exacting requirements. Unique software tools enable end to end modelling of the system to optimize visual performance, control stray light and minimize system mass.
Full Color Capability
The latest generation of helmet mounted display's offer full color operation using our novel optics and coatings.
Lightweight Solutions
Minimum mass is critical for helmet worn applications. We exploit advanced surface forms,  precision polymer optics and polymer housings to deliver the lowest mass solutions.
High Volume Manufacture
Excelitas has developed novel manufacturing techniques to deliver high precision components and assemblies. Our world class, dedicated helmet mounted display cell utilizes automated processes and metrology to ensure 100% conforming product is delivered at rates in excess of 100 systems per month.
Affordable Solutions
Value engineering is a core competency for Excelitas. We have a strong pedigree in delivering cost effective solutions by leveraging our extensive design, manufacturing and technical expertise.