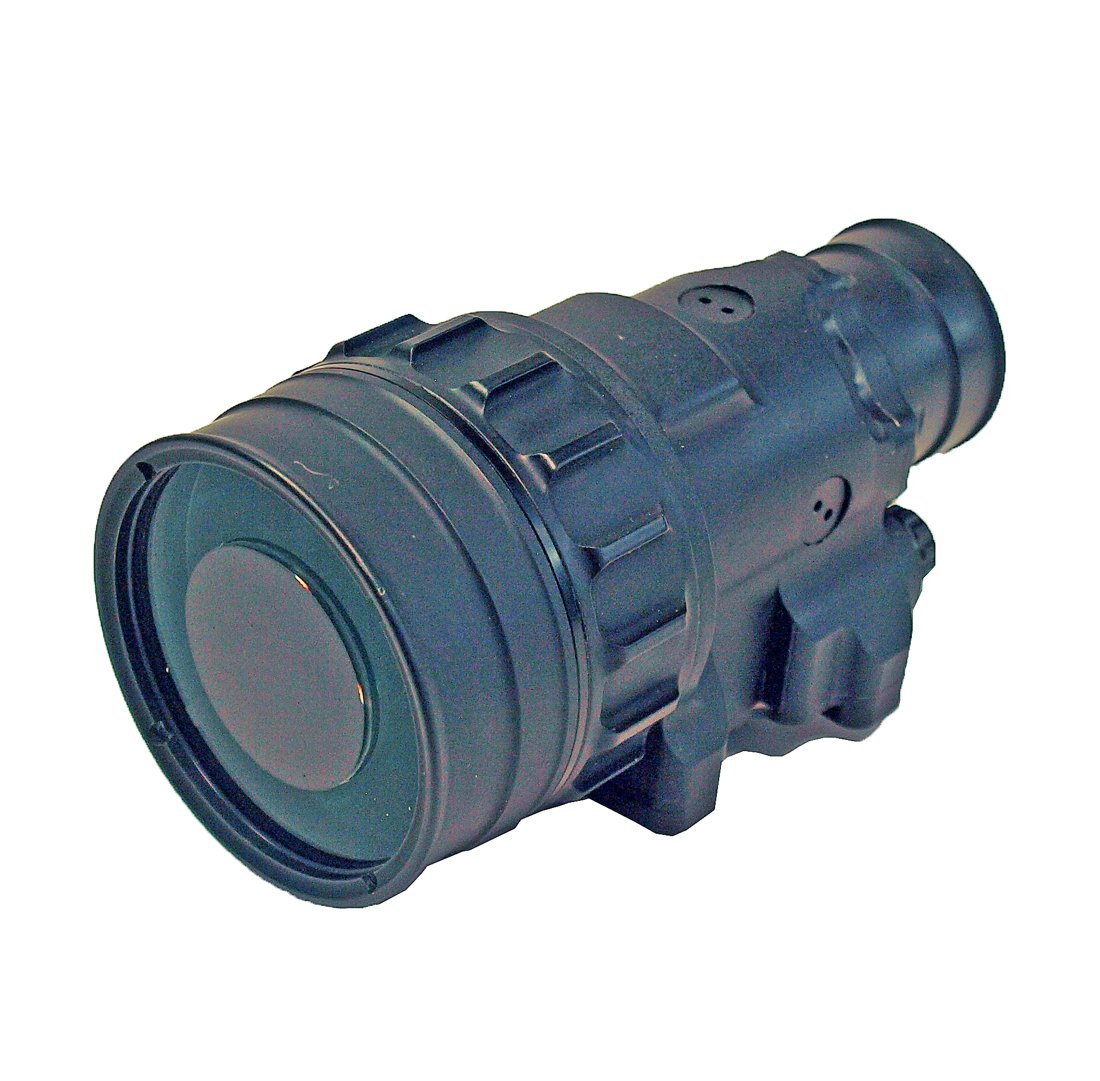 KITE IN-LINE Image-Intensified, In-Line Weapon Mounted Night Sight
KITE IN-LINE is an In-line Image Intensified weapon sight designed for use in military environments. Designed to attach in front of a shooter day sight, the KITE IN-LINE comes pre-aligned from the factory to ensure lifetime repeatability accuracy of 0.5 mrad or better. KITE IN-LINE excels in the night vision 'clip-on' role due to an unrivaled combination of optical performance, size and weight.
KITE IN LINE provides a flexible Night Vision capability that can be installed and removed without the need for re-zeroing and provides the user with a 24hr capability.
KITE IN LINE Night Vision Sight utilizes the latest optical technology to deliver world leading performance and reliability, ensuring a high night time first round hit probability.
KITE IN LINE is a fully qualified military standard Night Vision Sight designed specifically for short and medium range surveillance and target engagement.
KITE IN LINE can be fitted with a wide range of standard and auto gating image intensifier tube variants from US and European manufacturers to meet customer requirements.
KITE IN LINE'S excellent performance is supported by a simple maintenance philosophy which permits the rapid replacement of modular sub-assemblies.
For more information, contact us today.