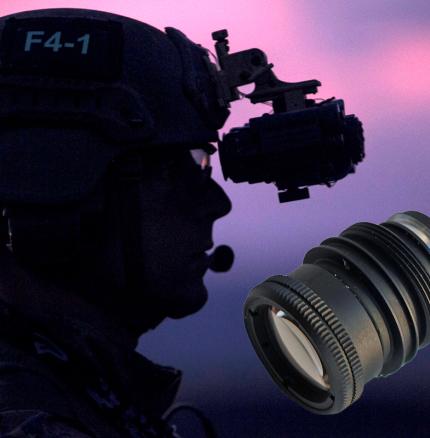 Night Vision Goggle Optical Modules
Excelitas is an optical technology leader in the development and manufacture of night-vision optics and modules for dismounted-soldier and aviator goggles the world over. Our NVG Optics and Assemblies include objective lenses, eyepieces and beam combining optics for image intensified and fused goggles among others.
Excelitas is world renowned for high-quality and cost-effective solutions used in the most demanding of operational conditions. Our night vision Goggle solutions are aimed at integrating with Soldier Systems that greatly enhance warfighter capabilities, supporting the Hyper-Enabled warfighter of tomorrow. For more information, contact us today.