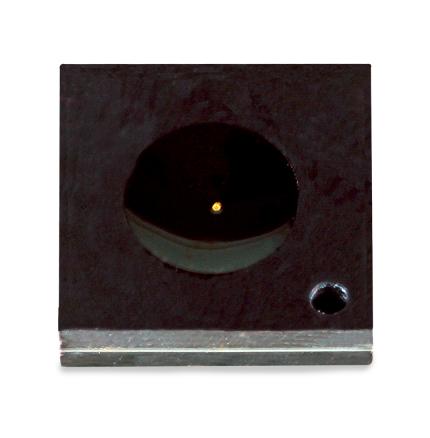 PART/ Red Dot LEDs
Red Dot LEDs
Excelitas specializes in LED customization to help accelerate our customers' LED-based lighting designs. While all LED designs have energy-efficiency in common, we recognize that every solid state lighting application is different and each customer has unique requirements. Whether your goal is to reduce power consumption or heat output; meet tight binning requirements; maintain a stable multi-year supply; require special wavelengths; or adhere to tough regulatory requirements — or all of these objectives — we specialize in customer specific designs for your most demanding applications.
Excelitas' Red Dot Point LED sources are available in a variety of readily available die sizes. Our special black encapsulation method eliminates unwanted reflections for crisp patterns. Standard and custom patterns are available.
Please contact us for additional information.
RCLED technology
Matte black/no reflections
30 µm & 50 µm dot sizes standard
Custom reticle patterns available
Red, yellow and green colors available
RoHS compliant
RCLED technology
Matte black/no reflections
30 µm & 50 µm dot sizes standard
Custom reticle patterns available
Red, yellow and green colors available
RoHS compliant