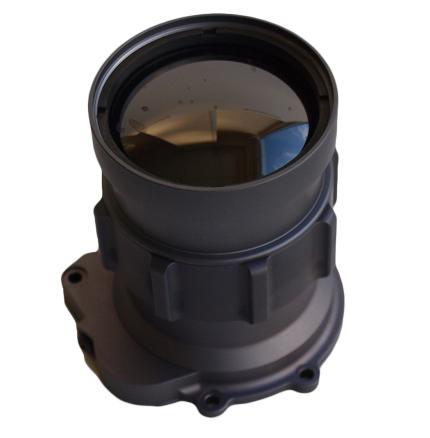 Thermal Weapon Sight (TWS) Infrared Objective Lenses
Excelitas has delivered in excess of 130,000 objective lens assemblies for weapon sight applications around the world. Solutions are optimized for customer-specific requirements, delivering superior image clarity and boresight retention with minimum mass. Human factors are a key aspect of soldier systems, our solutions have tactile bezels for operation over a full military temperature range.
Novel Optomechanical Solutions
With our rich Qioptiq heritage, Excelitas has over 20 years of experience designing and manufacturing thermal weapon sight objectives. Our solutions use novel mounting techniques to ensure excellent boresight stability as demanded by weapon mounted applications. Our optical solutions are optimized for minimum mass and high-rate production delivering best-in-class imaging performance with high production yields.
Durable Coatings and Anti-Glint
Our external coatings have been proven to withstand the demanding environment of the dismounted soldier meeting or exceeding MIL-STD-810. In addition, we also offer solutions for low visible reflectivity to provide an anti-glint capability to ensure a soldier's position is not disclosed. 
Automated Test for Volume Manufacture
We have invested in automated testing at both the component and module level to guarantee delivery of conforming product in high-rate production. Full digital traceability of test results is provided for system level analysis.
For more information, contact us today.