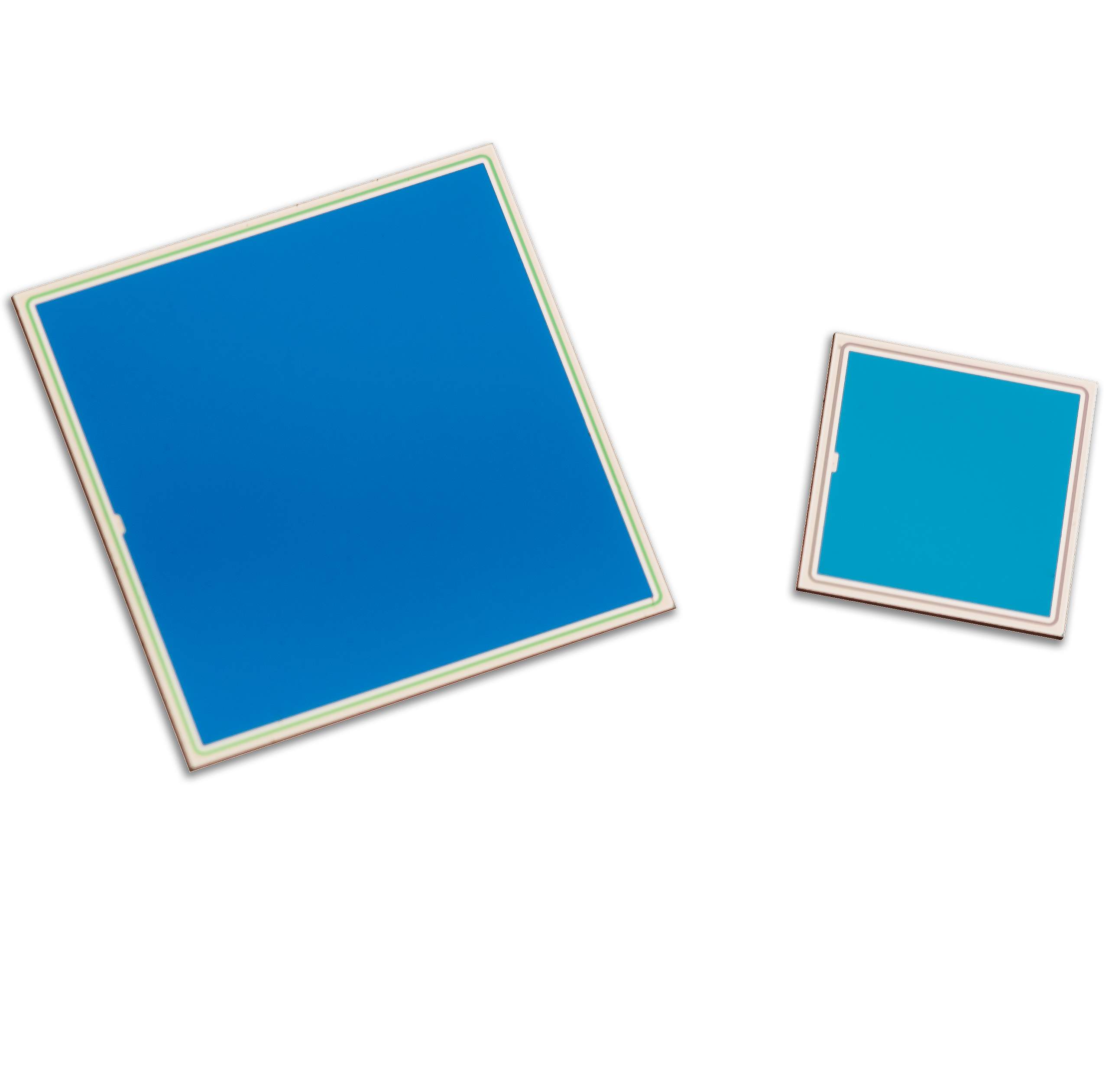 PART/ VTH2110
VTH2110 - Si PD, chip form, 25 mm2
The VTH2110 is a silicon photodiode offered in chip form for optimal alpha particle detection, such as radon gas detection applications. This photodiode provides an enhanced response to radiation of interest, with a radiation robust chip design and a large active area of 5x5mm.
This low capacitance silicon photodiode provides a 25 mm2 active area and spectral response between 400 nm and 1100 nm.
This series of photodiode offered in chip form provide high responsivity to alpha particles, enabled by the chip design and by avoiding absorption caused by window assemblies. The large area enables maximum collection of low level radiation. If an even larger area is needed, we also offer the VTH2120 which has an active area of 10x10mm.
These photodiodes are offered either in waffle pack or Mylar (preferred). We can also discuss next level assemblies, please contact our product experts to learn more.
Features & Benefits:
Optimized for alpha particle detection
Supplied in chip form
Low capacitance
Low dark current
Radiation resistant
RoHS compliant
Applications:
Radon Detection
Alpha particle detection
Ambient light sensing
Active area = 25 mm2
Dark Current = Maximum 2 nA at 20 V Reverse Bias
Junction Capacitance = Maximum 30 pF at 20 V Reverse Bias
Spectral Range = 400 nm to 1100 nm
Peak Spectral Response = 940 nm
Sensitivity at peak Wavelength = Typical 0.70 A/W
Breakdown voltage > 100 V
Active area = 25 mm2
Dark Current = Maximum 2 nA at 20 V Reverse Bias
Junction Capacitance = Maximum 30 pF at 20 V Reverse Bias
Spectral Range = 400 nm to 1100 nm
Peak Spectral Response = 940 nm
Sensitivity at peak Wavelength = Typical 0.70 A/W
Breakdown voltage > 100 V