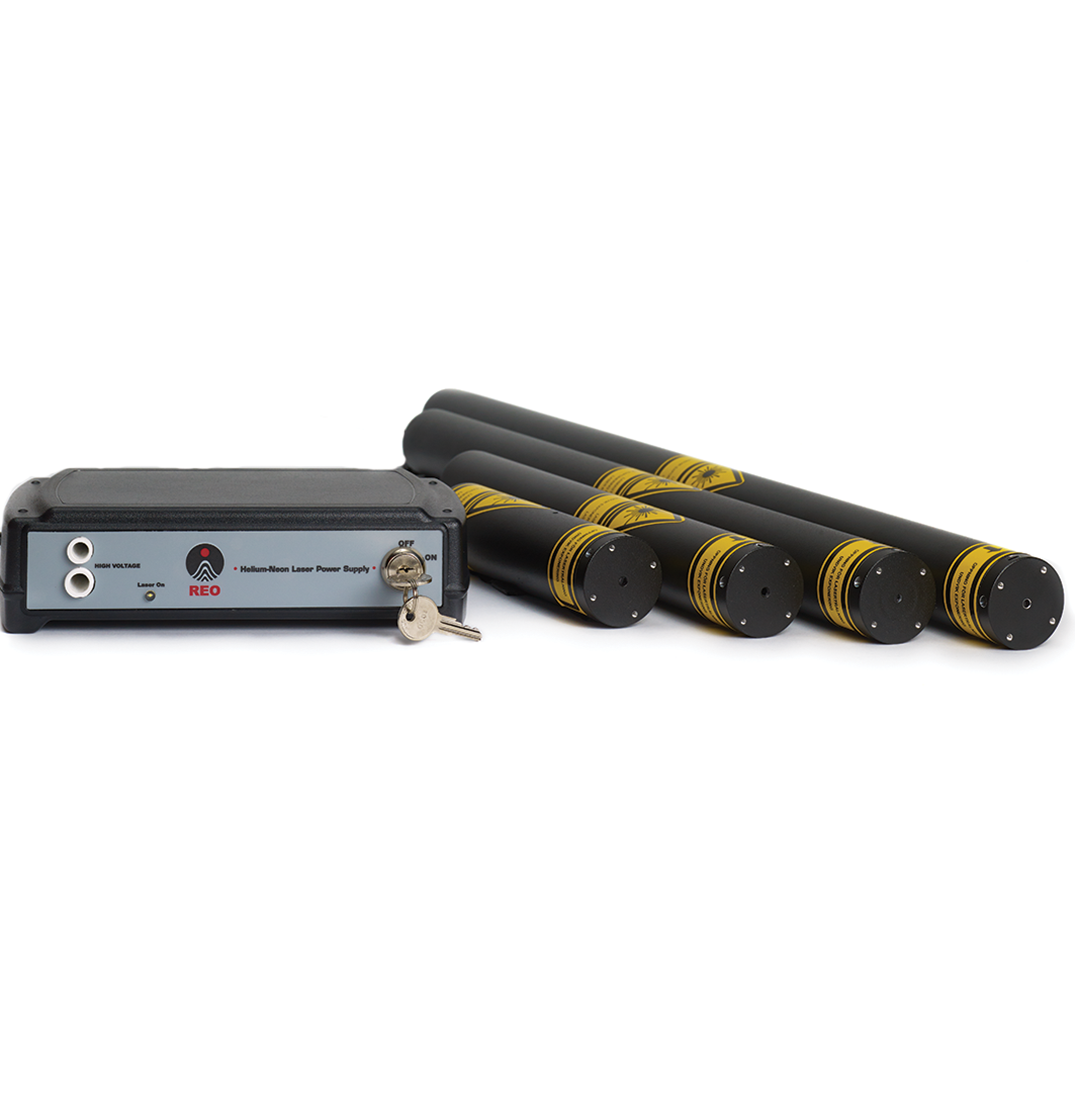 PART/ 39582, 40094
Yellow HeNe Lasers
Enabled by customized, low-loss optics manufactured in-house, REO HeNe Lasers at 594 nm provide a reliable yellow laser source for alignment and other applications. Our yellow HeNe lasers are available with standard mode quality of TEM00 > 99%, 500:1 linear polarization, and options at 1.0 and 2.0 mW.
As part of the broadest HeNe wavelength catalog available on the market, Excelitas' REO Yellow HeNe lasers provide a reliable 594 nm laser source for high-precision alignment and experimentation with 1.0 and 2.0 mW options available.
These HeNe laser systems are made possible by a unique combination of in-house design and fabrication capabilities. As the only HeNe manufacturer to polish and coat its own laser mirrors in-house, Excelitas is able to employ a variety of specialized techniques in both substrate polishing and thin film coating that minimize scatter and absorption and yield very high reflectivity. The result is access to low-gain HeNe spectral lines (such as 594 nm), long operational lifetime, high stability and outstanding reliability.
In addition to providing a technically superior laser, Excelitas offers the expertise and a collaborative approach to address the specific needs of our OEM customers including packaging, performance, functionality, delivery schedule and cost. Contact our team with any OEM or customization inquiries and we will work with you to provide the best possible laser solution for your application.