A Day in the Life of ...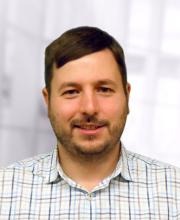 Michael Hill
Customer Service Representative
Salem MA, USA
What is the first thing you do when you get started with work for the day?
As soon as I hang up my coat, I log onto my computer and get caught up with all my emails. The best strategy is to tackle the day head-on.
What are your main areas of focus in your work as a customer service representative?
Customer orders are my day-to-day priority; making sure that product is shipped out on time, working with the planning department on any supply chain issues, and assisting the customer with any order discrepancies.
How do you organize or structure your work day with tasks and projects?
After I review my emails in the morning, I log into SAP and release all of the customer shipments scheduled for the following day. Once that's finished, I work on all pending or challenging assignments given to me so that I can face them on with a fresh mind and get them out of the way. Any purchase orders or price requests from customers are processed as I work throughout the day.
As a customer service representative, do you collaborate with a team or mainly work autonomously? Which do you prefer?
The great thing about customer service at Excelitas is that we're allowed to work independently with very little micromanagement. At the same time, if I need assistance on a particular matter, my co-workers are more than willing to work with me and help resolve the problem. It is an excellent balance of teamwork and working autonomously.
Which part of your work do you enjoy the most and why?
Morning is my favourite time of day (believe it or not). Once I review my emails and daily schedule, I set a list of priorities and goals for myself so that I have a better idea of how my day is going to pan out. I receive very few incoming emails in the morning, so it also allows me to get caught up on pending work if necessary.
If you had more hours in the day to focus on new skills related to your job or projects for your work, what would you focus on?
I'd like to focus on receiving additional certifications in SAP and possibly taking some academic courses to pursue a master's degree.
What is your special skill, magic power, hobby you are proud of?
I have a passion for cooking and am always researching new dishes to make on a weekly basis. Additionally, I have many years of experience in martial arts and hope to become involved once again in a new dojo.