WALTHAM, Mass. and BATAM, Indonesia
Excelitas Technologies' Batam Facility Receives Indonesia's Golden Flag Award for Occupational Safety and Health Management System Excellence
Excelitas Technologies, a global provider of innovative, customized optoelectronics to OEMs seeking high-performance technology solutions, announced today that its Batam, Indonesia facility was awarded the prestigious Golden Flag Award by the Indonesian government for excellence in employee safety and health management systems. The award was presented at a ceremony held May 31st in Indonesia's capital city of Jakarta.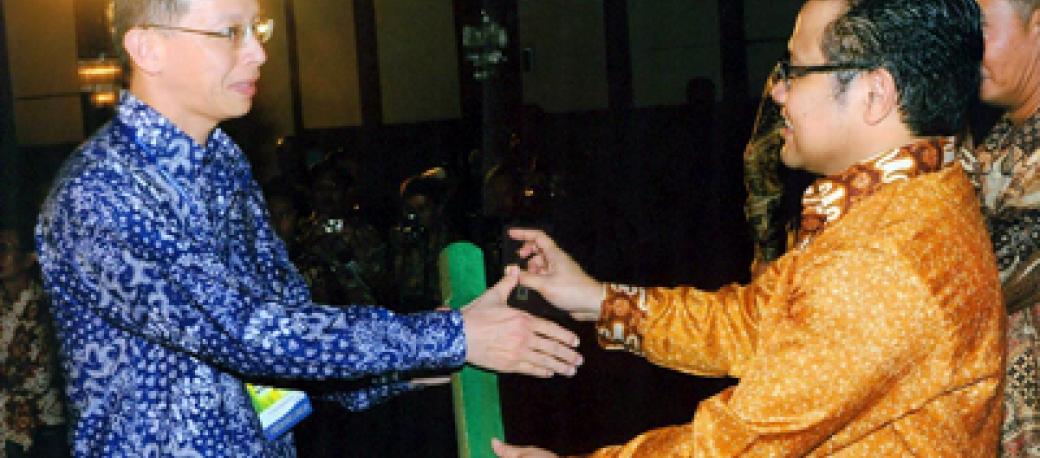 The Golden Flag Award was given to Excelitas Technologies for achieving a 96 percent score during the Occupational Safety and Health Management System audit. Terence Yeo, Excelitas Technologies' Site Leader for Batam and Singapore, received the honor from Dr. H.A. Muhaimin Iskandar, Manpower Minister of the Republic of Indonesia. Excelitas Technologies is one of only eight such companies in Batam to receive this award.
"We are thrilled that the Batam facility is the recipient of the Golden Flag Award for the fourth consecutive year," said David Nislick, Chief Executive Officer, Excelitas Technologies. "Excelitas adopts a proactive approach to implementing effective EH&S management systems across our global manufacturing footprint, and this award recognizes the company's strong commitment to employee wellness and safety, as well as our continued focus on environmental protection policies," said Mr. Nislick.
Excelitas Technologies' Batam facility employs 950 people and manufactures a host of state-of-the-art detection and lighting products and technologies. Throughout its history, the Batam facility has received numerous awards for excellence, including "BEST COMPANY" in the Industrial Park Innovation and Quality Convention, an Environmental Award from the Batam Province Government, and the Bipartite Gold Award from the Ministry of Manpower Indonesia for promoting excellent industrial relations.
About Excelitas Technologies
Excelitas Technologies is a global technology leader focused on delivering innovative, customized solutions to meet the detection, lighting and other high-performance technology needs of OEM customers. From medical lighting to analytical instrumentation, clinical diagnostics, industrial, safety and security, and aerospace and defense applications, Excelitas Technologies is committed to enabling our customers' success in their specialty end-markets. Excelitas Technologies has approximately 3,000 employees in North America, Europe and Asia, serving customers across the world. The company was previously the Illumination and Detection Solutions business unit of PerkinElmer, and is now owned by Veritas Capital.
Contacts:
Francine S. Bernitz
Director of Marketing, Excelitas Technologies
[email protected]
781.789.3178 
Danielle Wuschke
Fleishman Hillard, on behalf of Excelitas Technologies
[email protected]
617.692.0509