Improving diagnostic accuracy and expediting patient recovery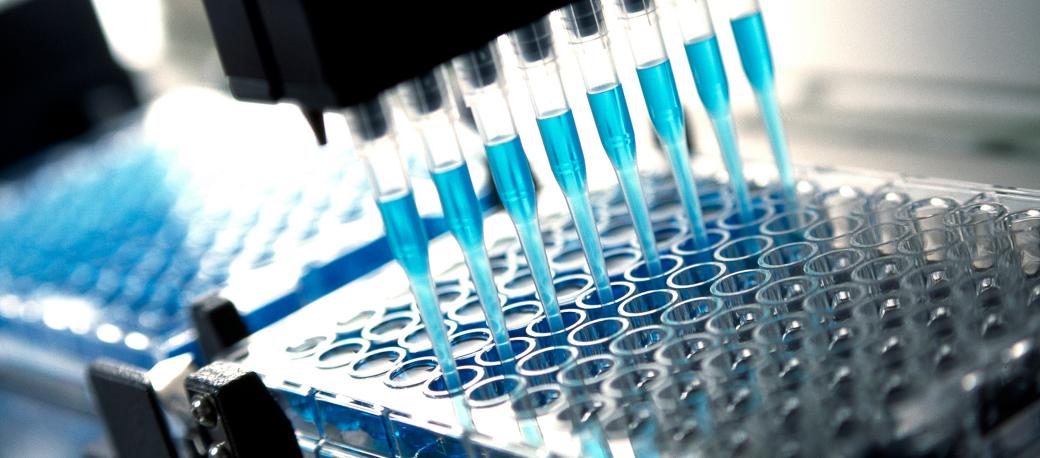 With the design and manufacturing of some of the earliest production real-time PCR instruments for medical diagnostics to the latest clinical point-of-care devices, Excelitas photonic technologies are advancing bio research, medicine and patient care. Our illumination, optical, and detection expertise are cornerstones to improved diagnostic accuracy and faster test results to promote patient treatment and recovery.
With multiple ISO 13485 facilities, Excelitas manufactures fully tested assemblies and individual components that meet the performance and price goals that instrument OEMs require for biofluid analysis, DNA sequencing, and point-of-care diagnostics. We have extensive experience with single-image fluorescence detection of entire microtiter plates, all scales of microfluidic chips, flow cytometry, imaging flow cytometry, next-generation gene sequencing, molecular diagnostics, automated cell-morphology imaging systems, and more.
Our full-spectrum of illumination, high-resolution microscopy technologies, ultra-sensitive low-light-level detection (L3D) and advanced integration capabilities allow us to serve the demanding stability and low-noise requirements of today's leading in vivo and in vitro diagnostic applications.
Excelitas offers extensive light emission and detection expertise for non-contact patient monitoring devices. We are a leading-edge innovator in developing compact, low-power emitters, sensors and detectors for high-accuracy UV-Vis-IR performance in a variety of non-contact and wearable devices for both clinical and personal health monitoring such as forehead & ear thermometry, pulse oximetry and wearables & personal health monitors.