Excelitas Technologies is a leading industrial technology manufacturer focused on delivering innovative, market-driven photonic solutions to meet the illumination, optical, optronic, sensing, detection and imaging needs of our OEM and end-user customers. Serving a vast array of applications across biomedical, scientific, semiconductor, industrial manufacturing, safety, security, consumer products, defense and aerospace sectors, Excelitas stands committed to enabling our customers' success in their many various end-markets. Our team consists of close to 7,500 professionals working across North America, Europe and Asia, to serve customers worldwide. 
We are behind the technology that powers your cell phone, preserves natural resources, protects troops, and cures disease.
Our open-minded and passionate approach to everything we do gives meaning to our technology solutions – we want our forward-thinking ideas and concepts to come into fruition, and to contribute to something greater. Find out more about our photonics heritage.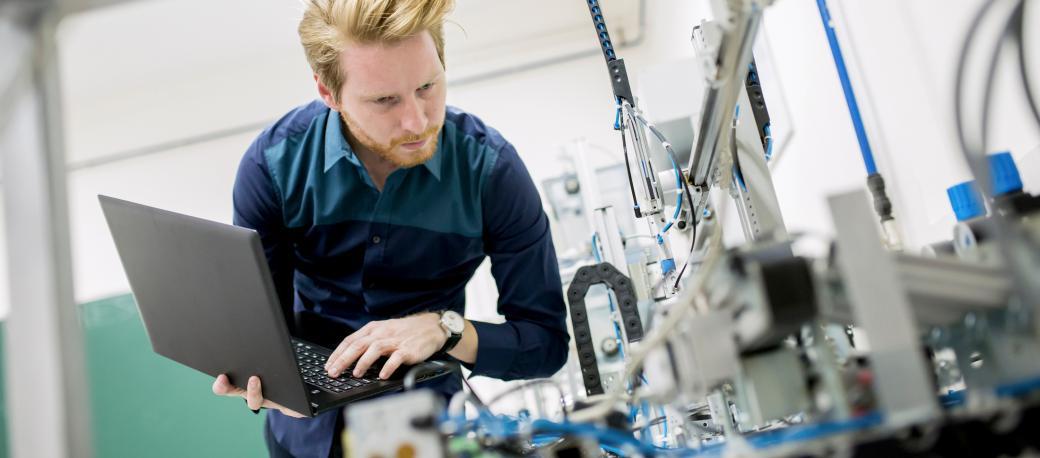 Our Mission, Vision & Values
Our Mission
To enable the success of our global customers by delivering innovative, high-performance, market-driven photonics solutions.
Our Vision
To be the global market leader in providing innovative photonic products and solutions that enhance and protect our quality of life and environment.
Beyond our deep portfolio of enabling technologies and the broad range of applications and markets we serve, Excelitas' five core values – Integrity, Customer Focus, Continuous Improvement, Teamwork, and Organizational Agility – are the foundations that guide all of our actions.

Integrity
Responsible, honest, ethical and compliant conduct in all that we do
Accountability for our actions and follow through on our commitments

Customer Focus
Active listening and demonstrated empathy to solving customer issues
Driving customer requirements through the organization and delivering solutions to gain the trust of our customers

Continuous Improvement
Commitment to excellence in all aspects of our business
Providing a safe and environmentally responsible work environment

Teamwork
Open communication and collaboration; removal of barriers impeding progress
Sacrificing personal gain for the benefit of the team and company

Organizational Agility
Rapid response to changing industry, market and customer demands
Focused and flexible to aggressively pursue opportunities
Our Commitment to Corporate Sustainability....Excelitas ESG
At Excelitas, we are committed to excellence in all aspects of our business. Proud to pioneer end-to-end photonic solutions that enable leading-edge technological development from a growing list of leading fortune 500 customers, we are leveraging the power of light to ensure a brighter tomorrow. As a responsible corporate citizen, we stand fully committed to:
enabling environmentally sustainable practices and products
embracing socially accountable employment driven by the health, safety and welfare of our employees and communities
and engaging operationally responsible stewardship of our business practices, policies and growth. 
Please download the inaugural edition of our 2022 Environmental, Social and Governance Report. Through these successes and ongoing progress, we will continue to strengthen our commitments to the principles of good corporate stewardship and look forward to reporting our continued progress.
Our Culture
Working at Excelitas Technologies gives each and every employee a sense of purpose – your role has real, tangible impacts in the world.
Our technology and our people allow us to approach each new project with confidence and precision. As a team that loves to be innovative, we are continually pushing the boundaries of what is possible!
Excelitas also has a strong focus on giving back – we want to contribute to communities and use our technology for the good. As an employer, and as employees, we strive to make Excelitas a model corporate citizen. Find out more by viewing our Corporate Responsibilities.
We strive to create an engaging workplace and positive work environment to enable the success of our company and our people.
Do you thrive in this type of environment? Do you like the challenges of a career where you have a real impact? Come join our team!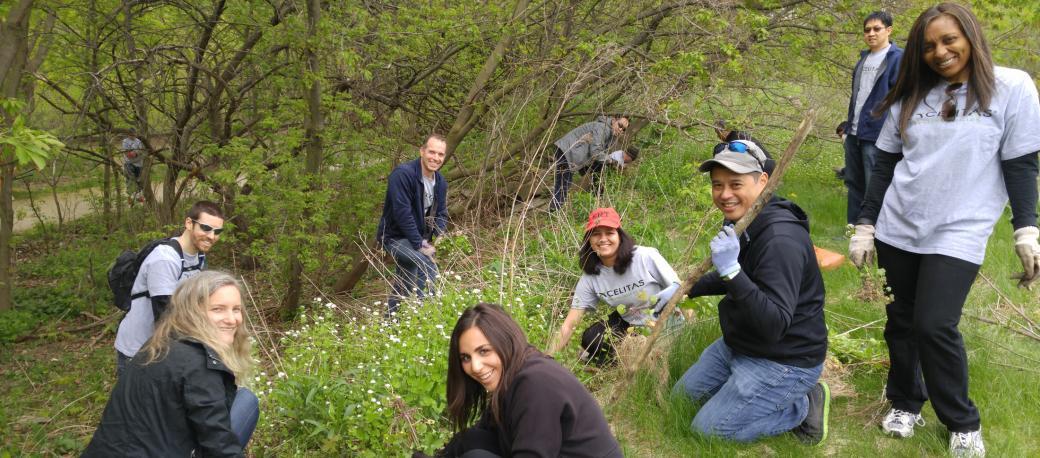 Our Diversity
Excelitas believes diversity is an asset to its business. Diversity fuels greater creativity and innovation -- thus enhancing organizational effectiveness. The collective sum of the individual differences, life experiences, knowledge, inventiveness, innovation, self-expression, unique capabilities, and talent that our employees invest in their work represents a significant part of our culture and reputation and promotes the company's success and growth.
A diverse workforce enables us to better understand the needs and priorities of our customers and suppliers – business partners who themselves operate in all regions of the world and who seek to promote diversity within their own organizations. As Excelitas itself promotes and achieves greater diversity, we can build and foster better business relationships with our customers and suppliers.
Similarly, as Excelitas grows, diversity in our workforce enhances our ability to seamlessly integrate the personnel and cultures of our company acquisitions across various regions and markets around the world.  We believe an open-minded company culture that promotes diversity and inclusion will help facilitate a smoother transition into a cohesive combined workforce while achieving operational continuity and company goals.
Diversity creates a more attractive and open culture at Excelitas for our current employees and those whom we recruit to join Excelitas. We seek to attract the best diverse talent as well as to engage and retain our existing talent by enabling employees to develop professionally and personally in a welcoming and supportive community.
Our commitment to diversity extends to all areas of our business including recruitment and selection, talent development, skill enhancement, mentoring, promotions, transfers, social and recreational programs, employee retention, succession planning, training and development, policies and procedures, and the ongoing development of a progressive work environment built on the premise of gender and diversity equity.
Our Philosophy for Employee Development
Our employees represent what we stand for and we aim to create an environment where everyone can fully contribute in different but meaningful ways.
We aim to create an environment where everyone is able to maximize their contribution to the business whilst enjoying significant career development opportunities and personal growth.
Excelitas
All employees are valuable to us.
All employees can contribute to our success in different but meaningful ways.
Everyone is entitled to have the opportunity to develop themselves and their career.
Business requirements and therefore, talent requirements will change over time.

Employees
Each employee is accountable for their own career and to partner with the company for development.
People have different levels of aspiration for development and advancement.
Our Advantage...Why Work for Us
Excelitas Technologies is a great place to work.
We know that the work we do at Excelitas has a greater purpose. As technology innovators of the future, we push the boundaries of what is possible through international collaboration, trusted experience, and a sense of purpose.
With more than 7,500 employees making up the Excelitas team, our pioneering solutions have benefitted industries such as Automotive, Consumer Products, Defense and Aerospace, Industrial Manufacturing, Medical, Safety and Security, and Sciences.
Our open-minded and passionate approach to everything we do gives meaning to our technology solutions – we want our forward-thinking ideas and concepts to come into fruition, and to contribute to something greater.
As an employer, we Engage with smart minds to maintain a creative and empowering work environment. We Enable our employees by providing the tools and resources that allow them to reach their full potential. Finally, we Excel in what we do, and we reward hard work.
At Excelitas, you are how we Excel.
People are at the heart of everything we do and the key to our success. Meet some of the team below and read about what a typical day looks like.
Antonia Oswald
Segment Manager
Feldkirchen, Germany
Claus Spruch
Senior Manager, Project Management
Göttingen, Germany
Derek Tibbit
Manager, Learning & Development North America
Montreal, QC Canada
Doods Decina
NPI Engineering Manager
Manila, Philippines
Kok Wai Yong
Section Manager – Precision Machining
Singapore
Lutz Rauscher
Team Leader, Engineering
Wiesbaden, Germany