Excelitas Technologies is a global technology leader focused on delivering innovative, high-performance, market-driven photonic solutions to meet the illumination, optronics, detection and optical technology needs of global customers. Serving a vast array of applications across biomedical, scientific, safety, security, consumer products, semiconductor, industrial manufacturing, defense and aerospace sectors, we stand committed to enabling our customers' success in their end-markets.
We are behind the technology that powers your cell phone, preserves natural resources, protects troops and cures disease.
Our open-minded and passionate approach to everything we do gives meaning to our technology solutions – we want our forward-thinking ideas and concepts to come into fruition, and to contribute to something greater. Find out more about our photonics heritage.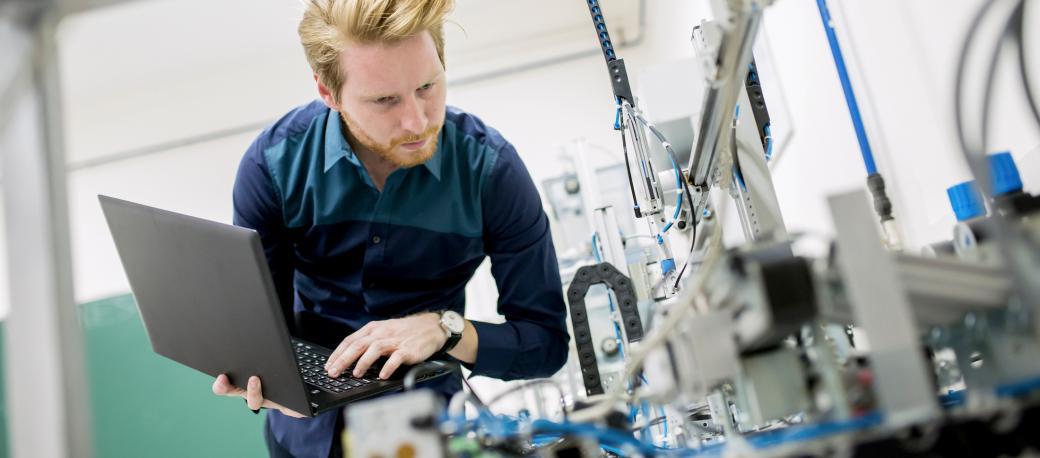 Our Mission, Vision & Values
Our Mission
To enable the success of our global customers by delivering innovative, high-performance, market-driven photonics solutions.
Our Vision
To be the global market leader in providing innovative photonic products and solutions that enhance and protect our quality of life and environment.
Beyond our deep portfolio of enabling technologies and the broad range of applications and markets we serve, Excelitas' five core values – Integrity, Customer Focus, Continuous Improvement, Teamwork, and Organizational Agility – are the foundations that guide all of our actions.
Integrity
Responsible, honest, ethical and compliant conduct in all that we do
Accountability for our actions and follow through on our commitments
Customer Focus
Active listening and demonstrated empathy to solving customer issues
Driving customer requirements through the organization and delivering solutions to gain the trust of our customers
Continuous Improvement
Commitment to excellence in all aspects of our business
Providing a safe and environmentally-responsible work environment
Teamwork
Open communication and collaboration; removal of barriers impeding progress
Sacrificing personal gain for the benefit of the team and company
Organizational Agility
Rapid response to changing industry, market and customer demands
Focused and flexible to aggressively pursue opportunities
Working at Excelitas Technologies gives each and every employee a sense of purpose – your role has real, tangible impacts in the world.
Our technology and our people allow us to approach each new project with confidence and precision. As a team that loves to be innovative, we are continually pushing the boundaries of what is possible!
Excelitas also has a strong focus on giving back – we want to contribute to communities and use our technology for the good. As an employer, and as employees, we strive to make Excelitas a model corporate citizen. Find out more by viewing our Corporate Responsibilities.
We strive to create an engaging workplace and positive work environment to enable the success of our company and our people.
Do you thrive in this type of environment? Do you like the challenges of a career where you have a real impact? Come join our team!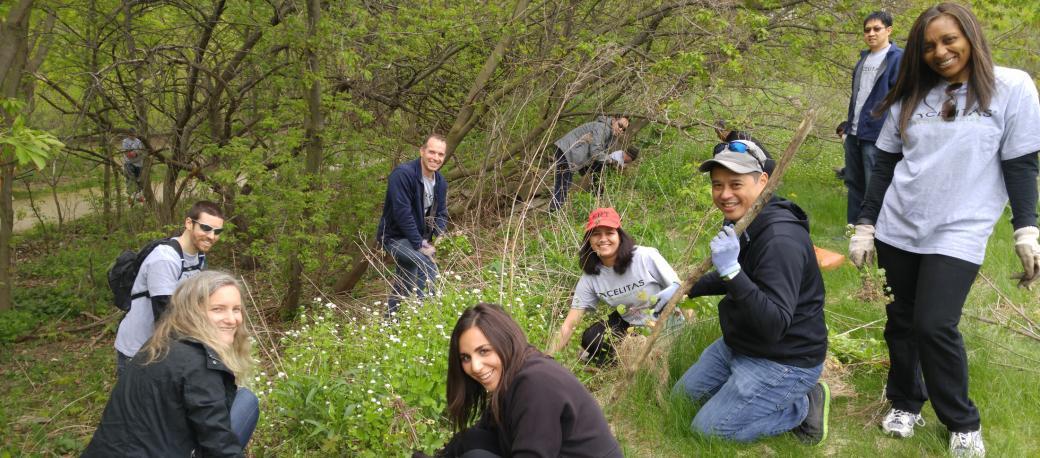 Diversity
Workplace diversity refers to the variety of differences between employees in an organization. Diversity encompasses acceptance and respect. It is an understanding that each individual is unique and has a wide range of characteristics and experiences.
Excelitas believes diversity is an asset to a business as it can enhance organizational effectiveness by generating ideas that fuel greater creativity and innovation. Globalization has brought teams together to enhance problem-solving capabilities and expand the business landscape. We also believe that building a diverse workforce results in improved service for our customers.
Our commitment to diversity extends to all areas of our business including recruitment and selection, talent development, skill enhancement, mentoring, employee retention, succession planning, training and development, and policies and procedures. We are not driven by quotas but rather by the competence, performance and potential of our people.
Development
Our employees represent what we stand for and we aim to create an environment where everyone can fully contribute in different but meaningful ways.
Our Philosophy for Employee Development
We aim to create an environment where everyone is able to maximize their contribution to the business whilst enjoying significant career development opportunities and personal growth.
Excelitas
All employees are valuable to us
All employees can contribute to our success in different but meaningful ways
Everyone is entitled to have the opportunity to develop themselves and their career
Business requirements and therefore, talent requirements will change over time
Employees
Each employee is accountable for their own career and to partner with the company for development
People have different levels of aspiration for development and advancement
Why Work for Us
Excelitas Technologies is a great place to work.
We know that the work we do at Excelitas has a greater purpose. As technology innovators of the future, we push the boundaries of what is possible through international collaboration, trusted experience and a sense of purpose.
With over 6,700 employees making up the Excelitas team, our pioneering solutions have benefitted industries such as Automotive, Consumer Products, Defense and Aerospace, Industrial Manufacturing, Medical, Safety and Security, and Sciences.
Our open-minded and passionate approach to everything we do gives meaning to our technology solutions – we want our forward-thinking ideas and concepts to come into fruition, and to contribute to something greater.
As an employer, we Engage with smart minds in order to maintain a creative and empowering work environment. We Enable our employees by providing the tools and resources that allow them to reach their full potential. Finally, we Excel in what we do and we reward hard work.
At Excelitas, you are how we Excel.
People are at the heart of everything we do and the key to our success. Meet some of the team below, and read about what a typical day looks like.
Antonia Oswald
Head of Work Preparation/Production Control Mechanics
Feldkirchen, Germany
Briana Jones
Assembly Process Engineer
Boulder, CO United States
Claus Spruch
Senior Manager, Project Management
Göttingen, Germany
Daniel Heaver
Test Technician
Hamble, United Kingdom
Derek Tibbit
North America Training Coordinator
Montreal, QC Canada
Doods Decina
Manufacturing Manager
Manila, Philippines
Florie Bentley
 Electronics Design Engineer
St. Asaph, United Kingdom
Kok Wai Yong
Section Manager – Precision Machining
Singapore
Lutz Rauscher
Team Leader, Engineering
Wiesbaden, Germany
At Excelitas, we offer a mix of core and flexible rewards which vary across all of our global locations. We expect a lot from our employees, which is why we offer a lot in return. Our comprehensive benefits package is country specific, but you can expect to receive:
Competitive salary
Pension / retirement savings plans
Health insurance
Well-being activities
Company events and perks
Time away from the office
Employee referral incentive
Peer-to-peer recognition scheme and long-term service awards
Community outreach and charitable giving
People policies to encourage diversity and inclusion