Explore New Job Opportunities
Explore a career opportunity with Excelitas by viewing our open job positions. We are always looking for passionate and dedicated people to join our team. We encourage you to apply directly for an open role. If you do not find a suitable role listed, visit us again soon to view new positions that become available. Start your search today by selecting one of the options below!
At Excelitas, we offer a mix of core and flexible rewards that vary across all our global locations. Our comprehensive benefits package is country-specific, but you can expect to receive:
Competitive salary
Pension / retirement savings plans
Health insurance
Well-being activities
Company events and perks
Time away from the office
Employee referral incentive
Peer-to-peer recognition scheme and service recognition
Community outreach and charitable giving
People policies to encourage diversity and inclusion
Flexible working policies
Global mentoring program
Disclaimer
We provide equal employment opportunities for all current employees and applicants for employment. This policy means that no one will be discriminated against because of race, religion, creed, color, national origin, nationality, citizenship, ancestry, sex, age, marital status, physical or mental disability, affectional or sexual orientation, gender identity, military or veteran status, genetic predisposing characteristics or any other basis prohibited by law.
Notice to Agency and Search Firm Representatives: We do not accept unsolicited resumes from agencies and/or search firms through this website. Resumes submitted to any Excelitas employee by a third-party agency and/or search firm without a valid written and signed search agreement, will become the sole property of Excelitas. No fee will be paid if a candidate is hired for this position as a result of an unsolicited agency referral.
Apprenticeships and Internships
Excelitas is committed to empowering our next-generation workforce and offering opportunities for current students and recent graduates to build towards a career in their fields of interest. Throughout our global organization, we offer a wide range of early talent programs in the field of photonics relating to disciplines in Optics, Lighting & Illumination, Sensors & Detectors and Electronics & Power.
Excelitas provides comprehensive apprenticeship and internship programs with a mix of academic tuition aligned with practical work experience from our state-of-the-art facilities across Asia, Europe and North America.
Why an Apprenticeship with Excelitas?
Our apprenticeship and internship programs allow individuals to build a solid foundation with specialized training for a variety of future career areas. These programs allow individuals to receive on-the-job training over a period of time where they may develop skills, gain experience and earn specialized qualifications that position them advantageously over other applicants when applying for permanent employment. Excelitas offers a range of apprenticeships and internships which offer formal qualifications at NVQ 3, HNC Diploma or Graduate level.
Rewards and Benefits
Learn and earn – Apprenticeships and internships give you the opportunity to learn new skills and competencies on the job and for apprentices to gain recognized qualifications while earning wages.
Competitive starting salary -  As your skills develop, your pay will increase accordingly. 
Learn from experts - You will be working alongside highly skilled and experienced colleagues and mentors.
Dedicated support team - We have a dedicated Apprenticeship Team who supports you throughout the program to ensure you are maximizing your experience with Excelitas.
Added Benefits - Additional employee benefits/reward programs vary from site to site. 
Global Apprenticeship and Internship Programs
Asia
Internship and Work Experience
Germany
Industry Mechanics
Cutting Machine Mechanics
Industrial Administration Specialist
Precision Optician
Warehouse Specialist
Industrial Mechanics
Machine Specialist
Electronic Specialist
Internships and Thesis Support 
North America
Internship and Work Experience
United Kingdom
Technical Engineering Degree B.Eng.
Higher National Certificate / NVQ3 in Optical, Machining or Assembly
Maintenance Works Engineering
Engineering Quality Assurance
Space Technology
Vacuum Coating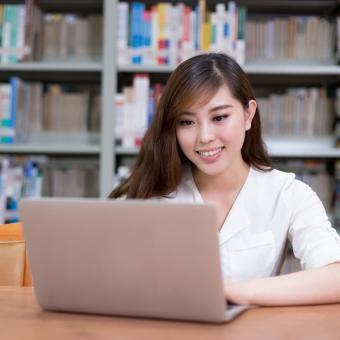 Start Your Career with Excelitas
Explore our current job openings for an apprenticeship or internship position based on your geography of interest to find the most suitable opportunity and apply online today.