EXHIBITIONS AND CONFERENCES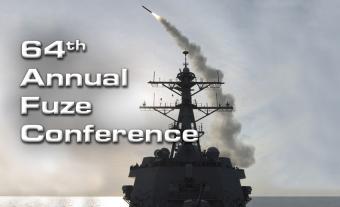 Fuze Conference
May 11 - 12, 2021
The virtual 64th Annual Fuze Conference focuses on the development, production, and performance of fuze advancements as they relate to defense and national security within the time of a global pandemic. While warfare is becoming increasingly complex, the continued and enhanced exploration of fuzing is critical. The Fuze conference helps...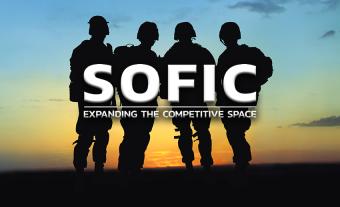 Special Operations Forces Industry Conference (SOFIC)
May 17 - 20, 2021
The Special Operations Forces Industry Conference (SOFIC) is an opportunity for the SOF community to interact with the industry and collaborate on the challenges, initiatives, and way-ahead in delivering the most cutting-edge capabilities into the hands of SOF operators. The SOF community will have access to business intelligence, detailed insights...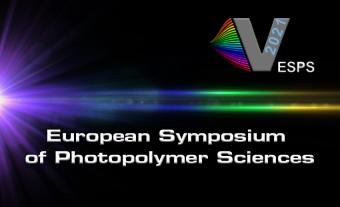 Virtual European Symposium of Photopolymer Sciences
June 15 - 17, 2021
The European Symposium of Photopolymer Science (ESPS) aims to bring together the brightest minds from both academia and industry to collectively present and discuss the fundamental issues within this field. The meeting consists of seminars from not just European but international leaders of photopolymer science with topics addressing critical issues...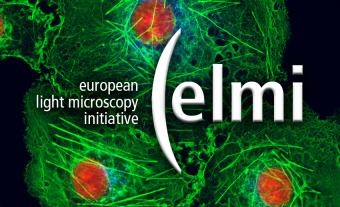 European Light Microscopy Initiative (ELMI)
June 22 - 25, 2021
European Light Microscopy Initiative aims to promote the quickly developing field of light microscopy as a fundamental research tool for the life sciences and to strengthen the channels of communication between researchers, core facilities and industry. The online format will deliver a unique blend of features, in-keeping with the traditions...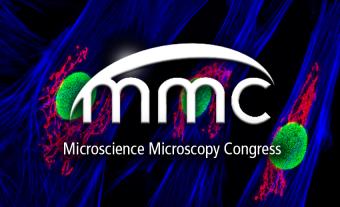 Microscience Microscopy Congress
July 5 - 9, 2021
Microscience Microscopy Congress is an international scientific virtual conference of six parallel streams, covering a large range of microscopy, cytometry and imaging topics. Companies both large and small will showcase their latest equipment and will be available to answer your questions virtual meetings & workshops covering the latest emerging topics.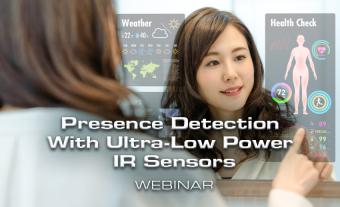 Webinar: Presence Detection With Ultra-Low Power IR Sensors
May 19, 2021, 2:00 - 3:00 pm CET
Despite emerging new technologies, the advantages of passive infra-red sensors are unsurpassed. Especially in the field of battery-operated devices, there are currently no alternatives on the market which only activate when a person is detected or present. During this webinar, we will provide an update of the latest trends and...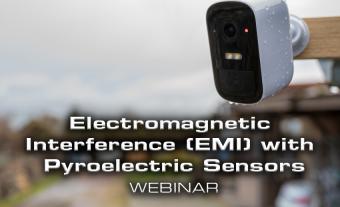 Webinar: Electromagnetic Interference (EMI) with Pyroelectric Sensors
June 9, 2021, 2:00 - 3:00 pm CET
Pyroelectric sensors comprise of a material which is not only highly sensitive to thermal changes but will also pick up mechanical and electro-magnetic distortions. The latter can be very frustrating since in many cases, it arises only in the last stage of product design and may require major changes. This...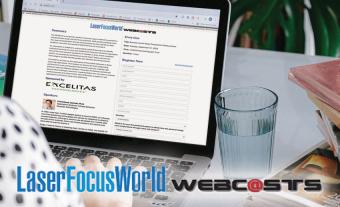 Webinar Recording: Remote Human Body Temperature Measurement
The COVID-19 virus has been rapidly spreading across the globe. One of the most common symptoms of the infection is fever, which manifests itself in an elevated facial skin temperature. Using non-contact technology to quickly identify people with elevated skin temperatures is essential.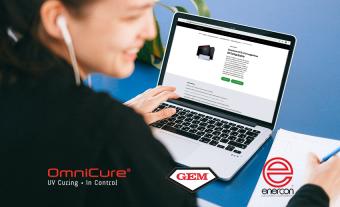 Webinar Recording: Optimizing Inkjet Printing Adhesion for Wire & Cable Mar
Digital inkjet printing wire & cable provides manufacturers with productivity advantages. However, material properties, contamination, ink/material compatibility & durability requirements create challenges. Join experts from Excelitas, Gem Gravure, and Enercon in a webinar that will cover how to overcome these challenges and optimize adhesion for wire and cable marking.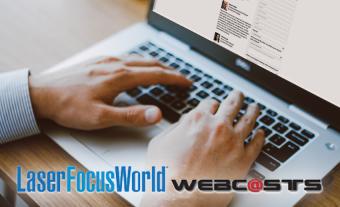 Webinar Recording: UVC Disinfection
Before the advent of modern medicine, ultraviolet germicidal irradiation (UVGI) was used as both a treatment and a preventive measure for a variety of diseases. Regardless of the final process, the science behind killing the microorganism is the same; UV energy damages the DNA of the microorganism, rendering it unable...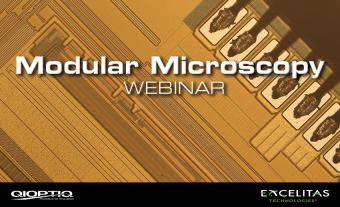 Webinar Recording: Leveraging the Versatility of Modular Microscopy
Offering a wide range of interchangeable components, modular microscope systems can be configured to meet your exact imaging performance requirements. When time-to-market and versatility are critical, modular microscope systems are an ideal solution to take you from concept to production.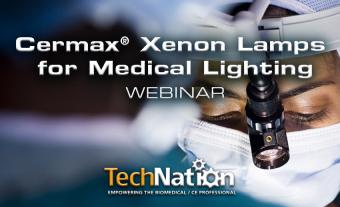 Cermax Xenon Lamps for Medical Lighting
The Excelitas Cermax Xenon lamp revolutionized the medical lighting world upon its introduction, and continues to be the preferred light source for high brightness, true color applications. This webinar will discuss the revolutionary technology and benefits of high-intensity, perfect-white light output for medical illumination, including Cermax technology innovations past and...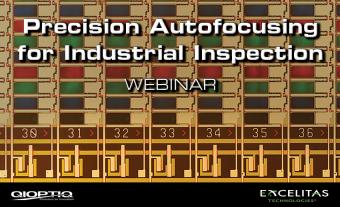 Webinar Recording: Achieving High Throughput Submicron Inspection with Prec
In modern industrial inspection applications, accurate quality control and increased throughput are essential for cost-effective inspection. The increasing demand to resolve finer details, which results in a small depth of field, necessitates the need to quickly and accurately focus on your target which tend to drive complex system design and...