EXHIBITIONS AND CONFERENCES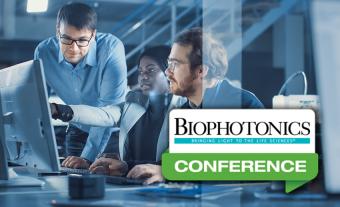 Compact and Customizable SS-OCT Platform for Rapid Integration and Product Development
October 25, 2022, 7:30 - 8:00 am EDT
Swept Source Optical Coherence Tomography (SS-OCT) system performance is primarily determined by the rapid tuning speed and wide tuning bandwidth of the swept laser source as well as the capabilities of the data acquisition (DAQ) electronics such as sampling rate, data interface bandwidth, and on-board signal processing capabilities. Effectively integrating...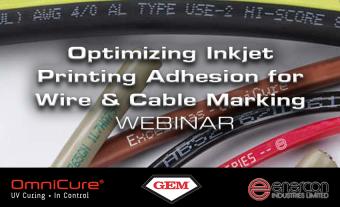 Optimizing Inkjet Printing Adhesion for Wire & Cable Marking
November 11, 2022, 10:00 - 11:00 am CST
Digital inkjet printing wire & cable provides manufacturers with productivity advantages including variable data, fast changeover & indelible printing at top line speeds. However, material properties, contamination, ink/material compatibility & durability requirements create challenges. Fortunately, a trilogy of suppliers have worked together to develop repeatable solutions for printing on a...