Webinars On Demand
How to Optimize LiDAR Performance with Next Generation Sensors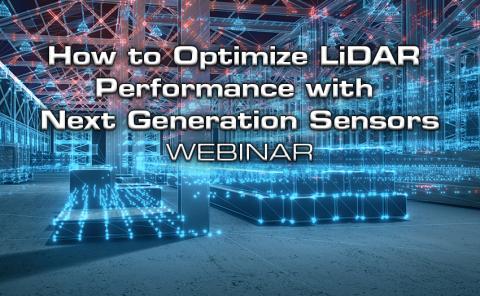 Presenter
Jens Krause, Applications Engineer, High Performance Sensors, Excelitas Technologies
From laser levels and surveying equipment to advanced robotics, range finders, ADAS and LiDAR mapping systems, today's products demand enhanced vision components with innovative performance, robust designs and added value engineering. In this webinar, we discuss how next-generation Pulsed Laser Diode emitters and high-performance Avalanche Photodiode sensors empower the vision of tomorrow by extending range, reducing power requirements and keeping projects on spec and on budget. Furthermore, learn how packaging and assembly strategies are leveraged to ensure best quality and reliability for high volume, cost efficient applications, thus, enabling faster time to market. Register below to view this webinar recording to learn more.
About the Presenter:
Jens Krause is Applications Engineer for High Performance Sensors at Excelitas Technologies. In this role, he collaborates closely with various functional teams including Sales and Research & Development as well as customers. Krause specializes in the field of pulsed laser diodes and semiconductor detectors such as Avalanche Photodiodes and PIN Photodiodes.
Krause holds a diploma in atmospheric physics from the University in Mainz where he conducted several airborne field studies on global trace gas mixing and dynamics. Krause has 10 years of research experience in high precision absorption spectroscopy, dynamics, and infrared sensing.
Webinar Recording: How to Optimize LiDAR Performance with Next Generation Sensors