Changing the future of manufacturing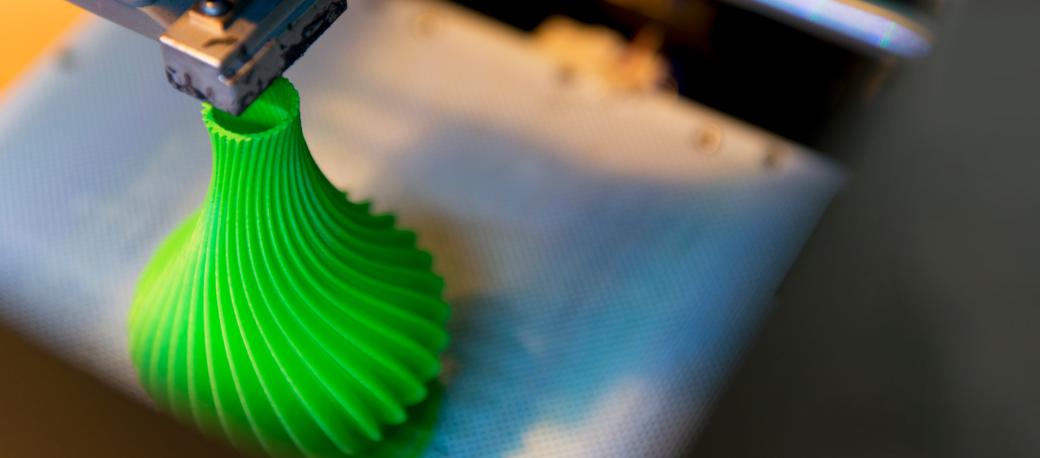 Not merely a novel means for desktop creation of mechanical parts, 3D printing is poised to revolutionize the future of high-volume manufacturing of complex-shaped parts from a variety of materials. 
While the first methods and equipment were developed over 30 years ago, it is only more recently that 3D printing technology has evolved from primary use in prototyping, to a viable means for high-volume manufacturing across virtually every industry. The implications are so broad, that the process is now most widely referred to as additive manufacturing.
From a digital 3D model or CAD file a number of different computer-controlled printing processes can make very complex shapes and geometries in plastic polymers, metals or even living cells.  The use of such printing has revolutionary potential in aerospace, automotive, consumer products, medical and many other industries. 
Excelitas Technologies products and expertise facilitates additive manufacturing with polymer-curing UV LED and lamp light sources and our related projection optics and lenses. Our visible and near infrared lenses, optics and light sources can be used for sintering or monitoring metal printing streams at a microscopic level or even steer and shape the growth of cells into the desired biological tissue.