Thermal Cameras
Excelitas designs and manufactures a range of medium and long range thermal cameras covering the MWIR and LWIR wavebands.  All cameras utilize the latest sensor technologies and benefit from our proven pedigree in designing and manufacturing high performance optical modules and cameras for demanding surveillance, targeting, naval and C-UAS applications.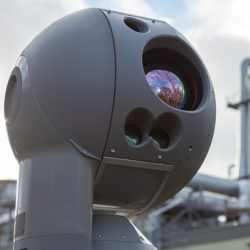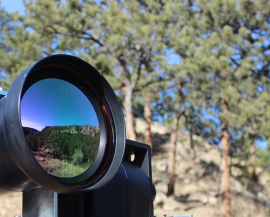 MWIR Thermal Cameras
Excelitas offers avariety of MWIR thermal cameras that provide exceptional optical performance within a compact space envelope. Ranging from long range, High Definition solutions outputting digital video, to medium range, standard definition variants with a selection of output types, our MWIR thermal cameras offer system designers and end users with greatest flexibility to best meet performance and budget requirements. The MWIR waveband is suitable for imaging in marine or tropical environments, making Excelitas MWIR cameras well suited for border and coastal surveillance, C-UAS applications and naval and maritime applications.
Read More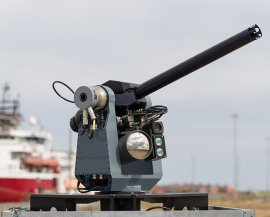 LWIR Thermal Cameras
Excelitas offers a range of LWIR thermal cameras that utilize uncooled detector technology with our in-house designed and manufactured optical modules to provide maximum imaging performance in poor visibility conditions. Uncooled LWIR technology is suitable for use within battlefield conditions where sand, dust and other obscurants could restrict visibility – LWIR is able to penetrate these conditions better than some other imaging bands, making it suitable for vehicle, surveillance or border applications in hot, sandy environments.Our LWIR cameras offer high quality, medium range thermal imaging in a more economical package with a longer service life when compared to a cooled MWIR solution.
Read More