Webinars On Demand
Achieving High Throughput Submicron Inspection with Precision Autofocusing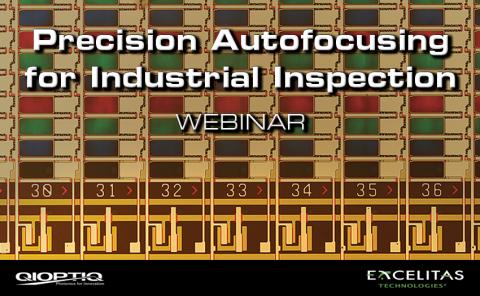 Presenter
Ina Neumann, Global Application Engineer, Excelitas Technologies
In modern industrial inspection applications, accurate quality control and increased throughput are essential for cost-effective inspection. The increasing demand to resolve finer details, which results in a small depth of field, necessitates the need to quickly and accurately focus on your target. These requirements tend to drive complex system design and integration.
By combining a wide field-of-view high-performance microscope with laser autofocus, the modular mag.x system enables faster inspection at sub-micrometer resolution over large object fields while simultaneously simplifying system design and integration. It is an ideal inspection system solution for various applications including flat panel display, wafer, PCB and glass inspection. Coordinating through-the-lens-laser-triangulation in tandem with high-precision actuators to achieve nanometer-focusing accuracy in a fraction of a second, independent of object type. The unmatched optical performance is enabled by high numerical aperture lenses and is optimized for large sensors of up to 57mm diagonal.
View this webinar recording and learn how precise wide field-of-view optical systems with auto-focusing can help achieve higher throughput for your critical 100% industrial inspection requirements.
About the Presenter

Ina Neumann is the Global Application Engineer of our modular microscope mag.x system 125 at Excelitas Technologies. She has more than twenty years of experience in the product development and application of complex optical and laser systems within various international companies. She has a Diploma in Engineering Physics from the University of Applied Sciences in Luebeck, Germany.
Recording: Achieving High Throughput Submicron Inspection with Precision Autofocusing