Webinars On Demand
Leveraging the Versatility of Modular Microscopy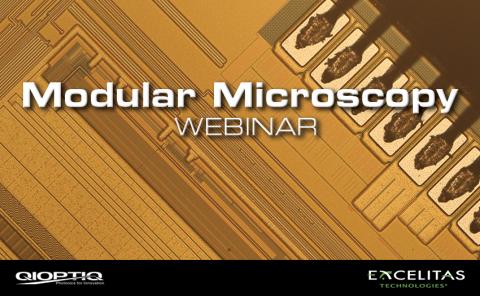 Presenter
Michael Bulk, Global Product Manager - Applied Microscopy, Excelitas Technologies
Inherent to every imaging application is a unique set of parameters requiring optimization to increase the success rate of the task at hand. The range of parameters is often large and it is not always effective to optimize through simulations alone. In addition, full product development cycles can be costly, have long duration and involve risk. In this webinar, we will be presenting how the modular microscopy concept, central to our Optem FUSION and Mag.x product lines, can help. 
With a wide range of objective lenses, camera tubes, fixed magnification and zoom, and support across the visible to SWIR wavelength ranges, the modules form a set of optical building blocks. The off-the-shelf modular building blocks provide versatility and flexibility to rapidly configure form, fit and function to optimize the parameters for nearly any high-performance micro-inspection application. In addition, new modules can be easily introduced to provide additional functionality including autofocus, fluorescence and more. The modular systems also naturally compliment the deep-learning and software processing that is currently driving microscopy market growth.
When time-to-market, shorter development cycles and versatility are critical, modular microscopy is an ideal solution to take you from concept to production while minimizing development costs.
About the Presenter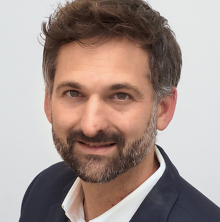 Michael Bulk is the Global Product Manager of our applied microscopy group at Excelitas Technologies.  He has over ten years of experience in the design and development of complex optical systems for industrial, medical and defense applications. He holds a Masters and Bachelor of Applied Science degree in Engineering Physics with honors distinction from McMaster University in Hamilton, Ontario.
Recording: Leveraging the Versatility of Modular Microscopy