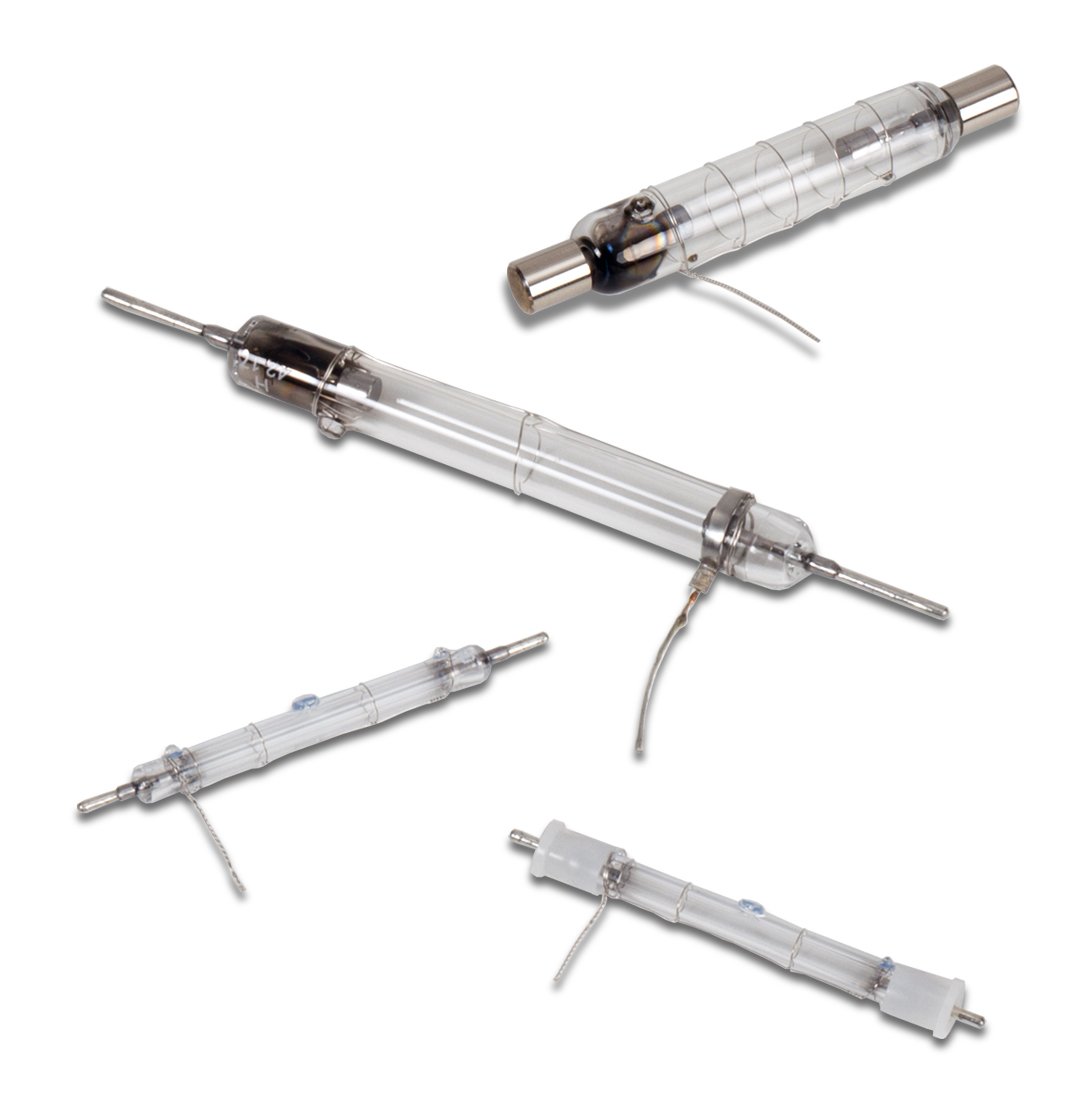 IPL Cosmetic Flashlamps
Excelitas offers flashlamps designed and manufactured specifically for the growing market of Intense pulsed light (IPL), hair removal, skin treatment and skin laser applications. Linear shaped lamps are most widely used in these applications. Our flashlamps are available in quartz envelope materials well suited for low to high power applications. The most common operating modes of these flashlamps are burst modes and normal free capacitor discharge. A range of trigger transformers and add-ons, such as end caps, trigger wires, sockets, etc., are available to optimize any system.
Our expert application engineers will work with you to identify the most suitable solution as well as provide ongoing support in the development of customized flashlamps that meet special requirements.
Typical applications:
Hair removal
Skin rejuvenation
Acne treatment
Tattoo removal
Treatment of vascular and pigmented lesion
| | | | | | | | |
| --- | --- | --- | --- | --- | --- | --- | --- |
| Part Type | Shape  | Arc Length/mm | Inner - Outer Diameter/ mm | Pulse Energy/ Joule | Life**/ no. of Flashes | Anode Voltage/ V | Trigger Transformer |
|  QXF1388 | Linear, LCt | 20 |  5/7 | 450tt | 10 to 100k | 200-350 | ZS 1324 |
|  QXF17 | Linear, LCt | 50 |  2/3 | 900tt | 11 to 100k | 300 | ZS 1324 |
|  QXF20 | Linear, LCt | 48 |  5/7 | 1700tt | 12 to 100k | 250-350 | ZS 1324 |
|  QXA542 | Linear | 20 |  5/7 | 40tt | 13 to 100k | 300-450 | ZS1052 |
|   |   |   |   |   |   |   |   |
|  BGQ 7230 | Linear | 30 | 2/4 | 100 | 100k | 230-400*** | ZS1052 |
|  BGGP 7440 | Linear | 40 |  3/5 | 60 | 50k | 300-400*** | ZS1052 |
|  BGGP  6330 | Linear  | 30 | 2/4 | 50 | 10k | 300-350*** | ZS 1052 |
|  BGQ 9925 | Linear | 25 | 6/8 | 550 | 2k | 250-350*** | ZS 1052 |
t     Liquid Cooled        
*    Pulse energies can be increased leading to reduced lifetime        
**   Life depends strongly on operating conditions (pulse energies, electrical circuits, etc.)        
***  Require a triggering support voltage
| | | | | | | | |
| --- | --- | --- | --- | --- | --- | --- | --- |
| Part Type | Shape  | Arc Length/mm | Inner - Outer Diameter/ mm | Pulse Energy/ Joule | Life**/ no. of Flashes | Anode Voltage/ V | Trigger Transformer |
|  QXF1388 | Linear, LCt | 20 |  5/7 | 450tt | 10 to 100k | 200-350 | ZS 1324 |
|  QXF17 | Linear, LCt | 50 |  2/3 | 900tt | 11 to 100k | 300 | ZS 1324 |
|  QXF20 | Linear, LCt | 48 |  5/7 | 1700tt | 12 to 100k | 250-350 | ZS 1324 |
|  QXA542 | Linear | 20 |  5/7 | 40tt | 13 to 100k | 300-450 | ZS1052 |
|   |   |   |   |   |   |   |   |
|  BGQ 7230 | Linear | 30 | 2/4 | 100 | 100k | 230-400*** | ZS1052 |
|  BGGP 7440 | Linear | 40 |  3/5 | 60 | 50k | 300-400*** | ZS1052 |
|  BGGP  6330 | Linear  | 30 | 2/4 | 50 | 10k | 300-350*** | ZS 1052 |
|  BGQ 9925 | Linear | 25 | 6/8 | 550 | 2k | 250-350*** | ZS 1052 |
t     Liquid Cooled        
*    Pulse energies can be increased leading to reduced lifetime        
**   Life depends strongly on operating conditions (pulse energies, electrical circuits, etc.)        
***  Require a triggering support voltage