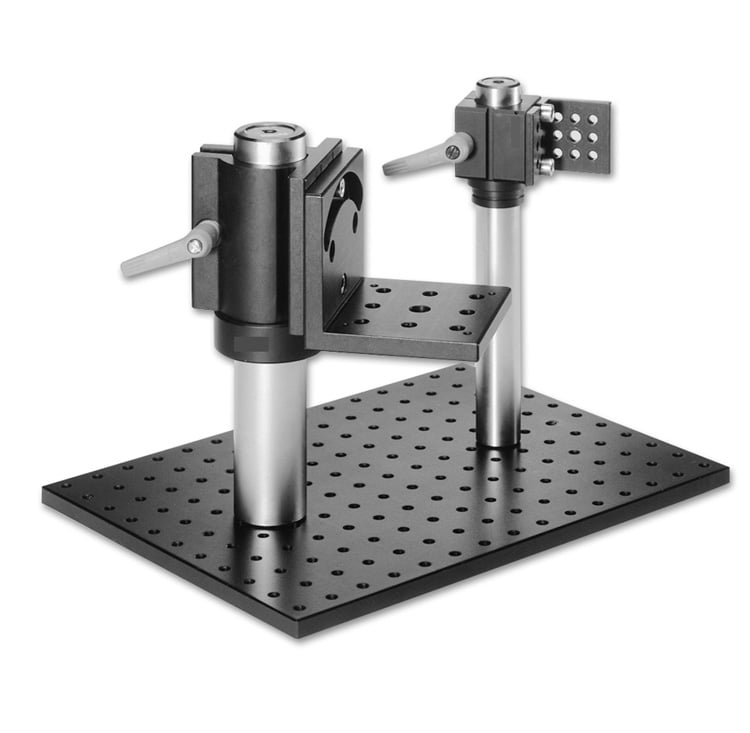 LINOS Mounts & Posts
Excelitas' comprehensive range of LINOS® Mounts, Posts and Holders includes object holders for rectangular and cylindrical elements, as well as for mounted and unmounted optics or prisms.
LINOS Mounts & Posts provide a stable and elevated foundation for your experimental setups. With a wide selection of base plates, clamps and magnetic feet, you can implement most any mounting solution needed in both metric and imperial units.
Learn more about our LINOS Mounts & Posts or order online at the Qioptiq-Shop.