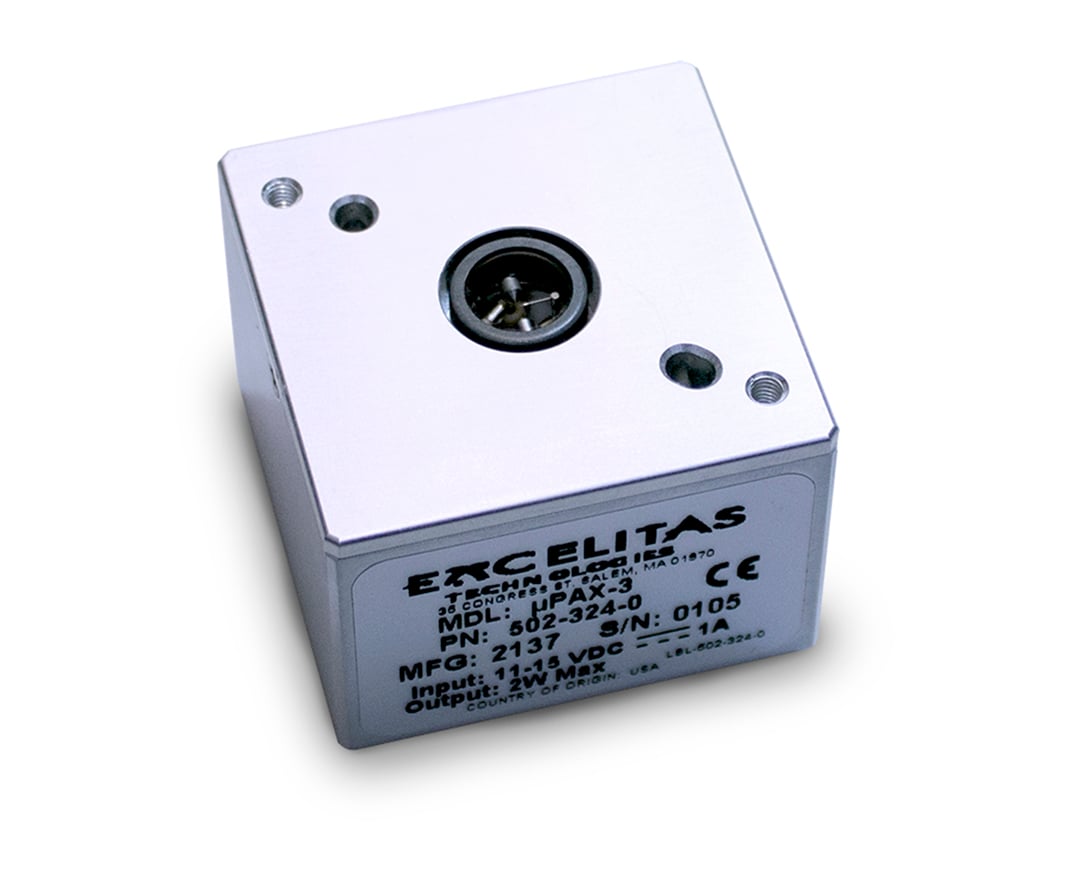 µPAX-3 2W Pulsed Xenon Light Sources
The Excelitas μPAX-3 is the next generation 2-Watt Pulsed Xenon Light Source, with a smaller, more robust design that is 17% smaller than its µPAX-2 predecessor (the new μPAX-3 replaces the older generation µPAX-2).  State-of-the-art electronics and precision aligned flashlamp are packaged into a single light source capable of providing broadband light in microsecond pulses with exceptional arc stability. This compact, integrated solution contains the flashlamp, trigger circuit, and power supply in an EMI-suppressant enclosure.
The µPAX-3 offers a wide range of flash energy levels and 2 Watts maximum power in a compact, precision-aligned module. It utilizes Excelitas' high stability short arc Xenon flash lamps. Known for their stability and long life characteristics, Excelitas Xenon lamps generate light over a continuous spectrum from ultraviolet to infrared.
The small form factor and high stability make the µPAX-3 family an ideal choice for Point-of-Care Analytical Instruments and Environmental Analytics.
High Stability, <0.5% CV typical
Long Lifetime
External & internal reference voltage control
Precision aligned
CE Marked
SMA adaptor option available
High Stability, <0.5% CV typical
Long Lifetime
External & internal reference voltage control
Precision aligned
CE Marked
SMA adaptor option available