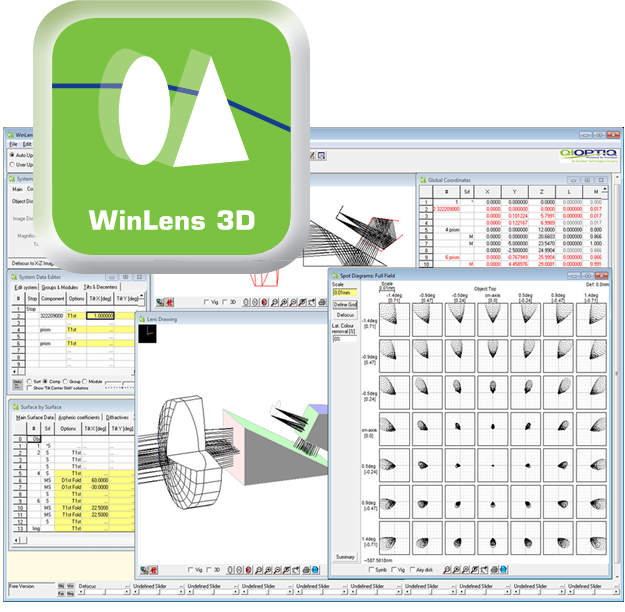 WinLens Optical Design Software
Excelitas offers LINOS® WinLens Software to streamline optical design utilizing the extensive offering of LINOS optical elements and components. WinLens is a powerful and intuitive simulation program for designing optical imaging systems.
Originating from our Qioptiq heritage, Excelitas offers complimentary versions of WinLens Basic  and WinLens Predesigner, for optical education and rudimentary optical design, as well as the full capabilities of WinLens 3D offering a range of software plug-in modules including Material Editor, Glass Manager, and Optical Tolerancer to enable even more advanced optical design.
Visit our Qioptiq-Shop to learn more about WinLens, or to download WinLens Free and order the full version of WinLens 3D and plug-in Modules.