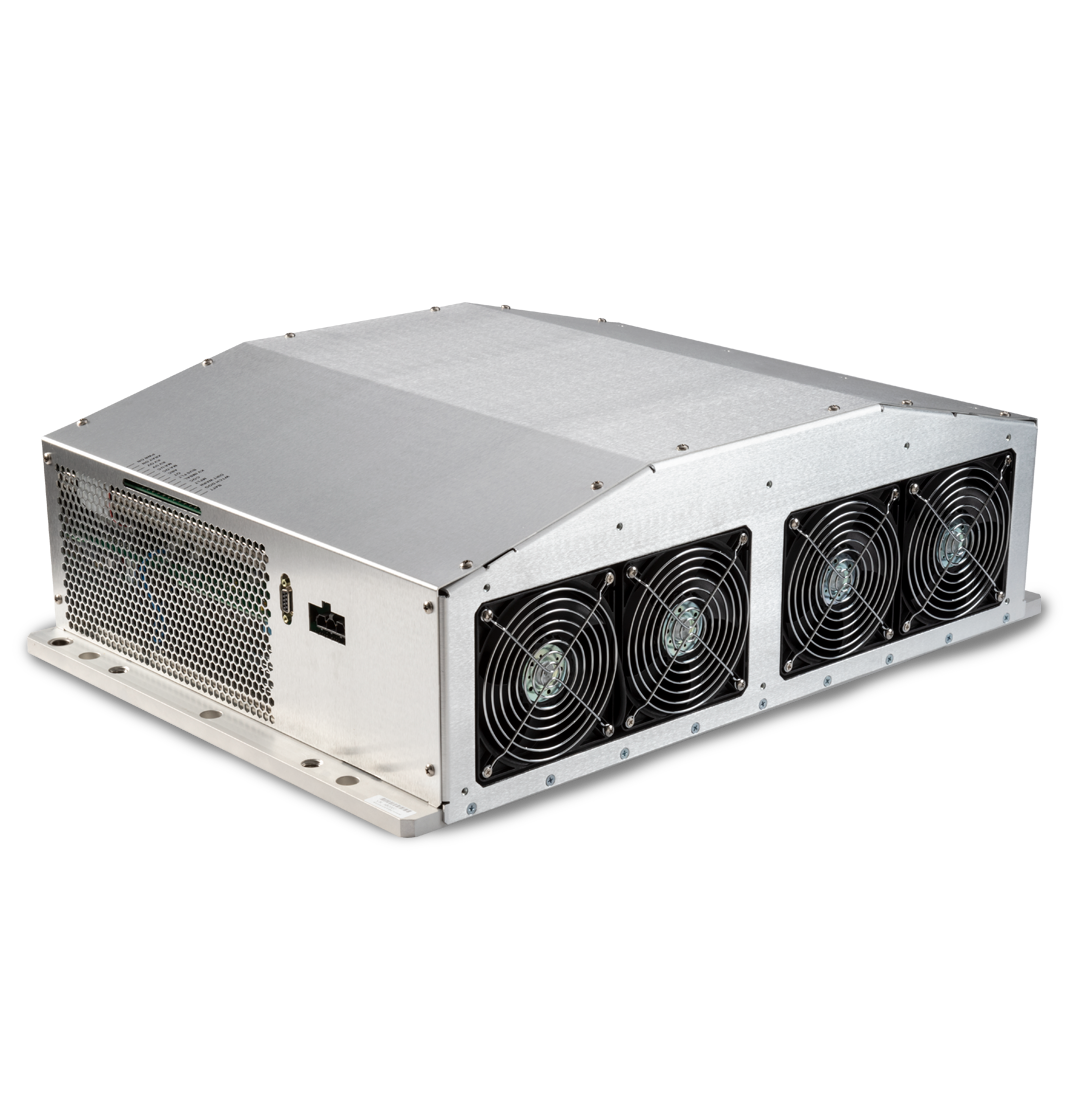 PART/ Omni 160 kV 4 mA
Omniblock X-Ray Source with Low-Power Supply
Low Power Omniblock® (160 kV @ ≤4 mA) with integrated glass X-ray tube. This robust, complete X-Ray generator system is designed to withstand up to 20 G (rms) force in rotating gantry applications for security, food inspection, medical and industrial non-destructive testing applications.
The Omni 160 kV 4 mA is the base building block used to create an OEM Omniblock platform specific to customer applications.
Designed to operated continuously with maximum output power of 650 W at 160 kV and 4 mA
Standard X-Ray nozzles produces conical beam minimum of 7 degrees. Modified beam angle nozzles can be developed if they are within parameters of the X-Ray Tube
Protection and Safety circuitry for Over Current, Under Current,

Over Voltage, Under Voltage, Arc Detection, X-Ray On and Temperature faults.
The 1102700-X is the base building block used to create a high power OEM Omniblock platform specific to customer applications
Designed to operated continuously with maximum output power of 650 W at 160 kV and 4 mA
Standard X-Ray nozzles produces conical beam minimum of 7°. Modified beam angle nozzles can be developed if they are within parameters of the X-Ray Tube
Protection and Safety circuitry for Over Current, Under Current, Over Voltage, Under Voltage, Arc Detection, X-Ray On and Temperature faults
The 1102700-X is the base building block used to create a high power OEM Omniblock platform specific to customer applications
Designed to operated continuously with maximum output power of 650 W at 160 kV and 4 mA
Standard X-Ray nozzles produces conical beam minimum of 7°. Modified beam angle nozzles can be developed if they are within parameters of the X-Ray Tube
Protection and Safety circuitry for Over Current, Under Current, Over Voltage, Under Voltage, Arc Detection, X-Ray On and Temperature faults