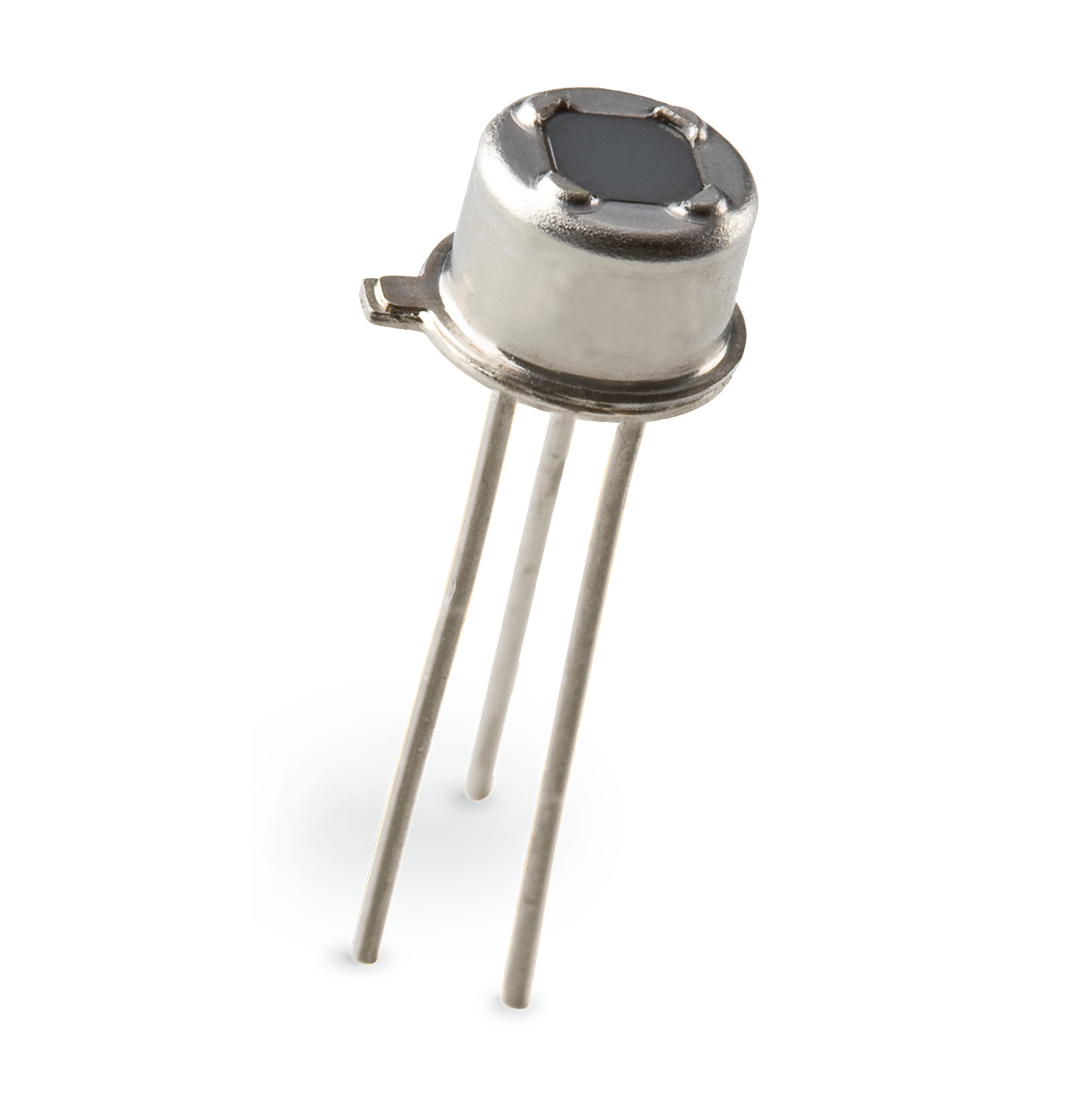 PART/ PYD 5731
PYD 5731 Miniature Dual-Element DigiPyro
With the diameter of 4.7mm the PYD 5731 Miniature, Dual-Element DigiPyro® is one of the smallest designs in the Excelitas Pyrodetector portfolio. The PYD 5731 features two elements in a series connection within TO-46 Metal Housing and an optical window. This Detector is part of the DigiPyro family that feature internal integrated circuitry to convert the element signals into a 14-bit digital output.
This Pyrodetector features a miniaturized Dual-Element Pyro in TO-46 housing with 4.7mm diameter and 3.3 case height. Furthermore, with the PYD 5731 Excelitas extends the emerging DigiPyro® family to miniaturized detector designs. The PYD 5731 offers the same Direct Link interface as the regular PYD 1798 DigPyro.
The miniature housing, in conjunction with a reduced element size and spacing, enables customers to reduce the size of their optics and innovate more compact product designs.
Features
Integrated digitization
High responsivity ceramic pyroelectric elements
Dual detector with 1.4 × 0.4 mm2 elements
99° Field-of-view
Miniature TO-46 metal housing for high EMI immunity
Best for advanced motion detection algorithms
Applications
Mid distance motion detection (with lens)
Energy saving applications
Intrusion alarms
Horizontal mounting applications
Responsivity: 11 kV/W (typical)
Noise: 10 digits (typ), 27 digits (max)
Operation requirements: 2.7-3.6 V / 10 µA
Housing with optical window: TO-46
Field-of-view (horiz/vert): 99°/88°
Responsivity: 11 kV/W (typical)
Noise: 10 digits (typ), 27 digits (max)
Operation requirements: 2.7-3.6 V / 10 µA
Housing with optical window: TO-46
Field-of-view (horiz/vert): 99°/88°