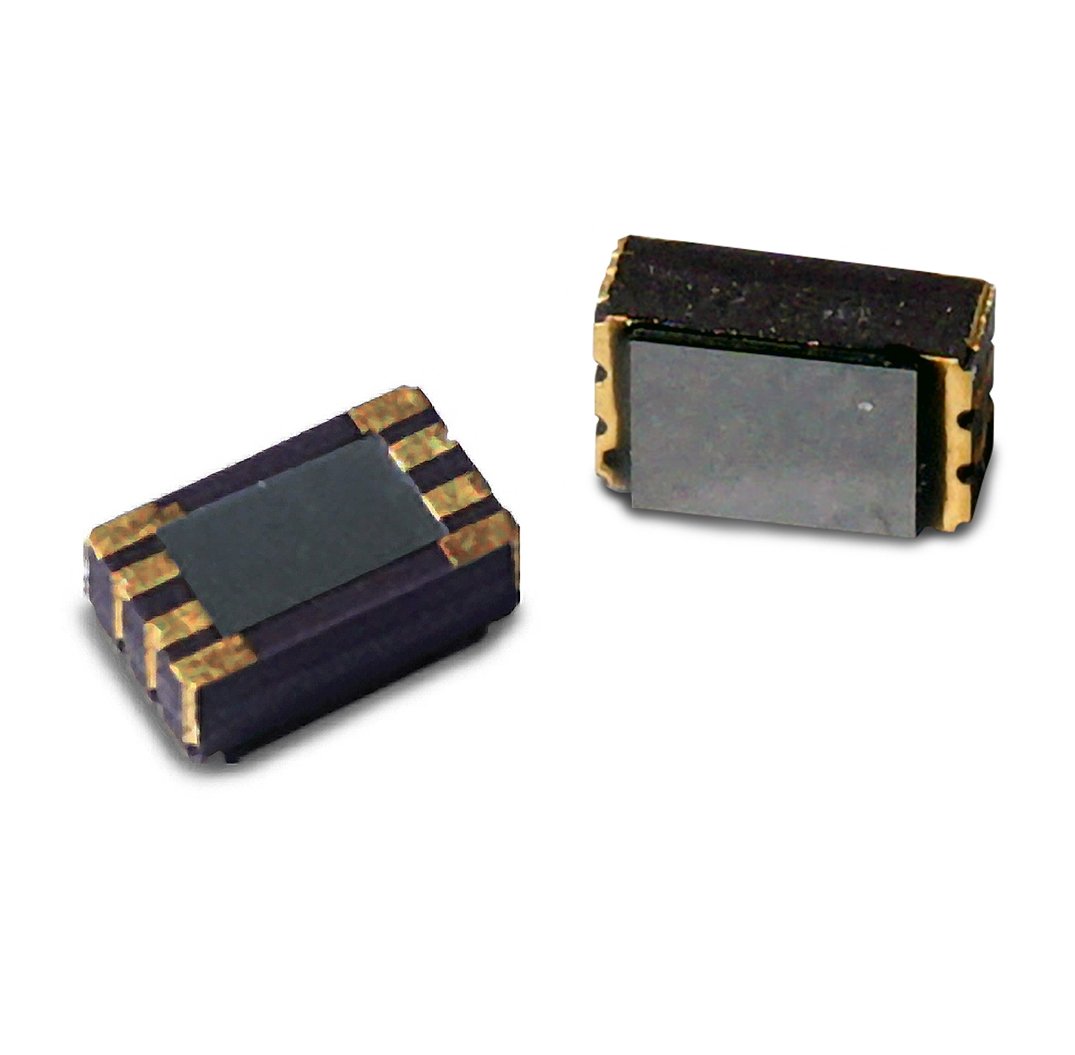 PART/ TPiS 1S 1385
TPiS 1S 1385 CaliPile Sensor SMD
The first and only multi-function Thermopile Sensor of it's kind, the Excelitas CaliPile® Sensor (TPiS 1S 1385) represents a new generation of intelligent IR Sensors, capable of motion detection, presence monitoring and temperature measurement... all from a single, compact sensor package. Featuring a thermopile sensor chip connected to internal circuitry and housed in an ultra-compact housing, the Calipile SMD is suited for highly effective, near-distance sensing (up to 3 m) without supplemental lensing. If the application is high remote temperature sensing, we recommend the TPiS 1S 0185 with a higher dynamic range.
In the tradition of Excelitas' continued drive to innovating sensor design and digitization, the CaliPile delivers unprecedented multi-function sensing based upon Thermopile technology. See Related Content below to view informative videos on our Calipile Sensors.
The TPiS 1S 1385 CaliPile SMD Sensor represents our smallest and smartest thermal infrared device to date. To enable these individual functions from a single compact sensor, CaliPile's integrated electronics provide digital conversion and further filtering and processing. The TPiS 1S 1385 is the SMD version of the award-winning CaliPile Series providing I2C bus communication and signal output. An additional interrupt can serve as a 'Yes/No' output for the motion, presence and temperature applications.
CaliPile is also available in robust TO housing designs with window and lens options to enable extended distance sensing for integrations with lesser space constraints.
CaliPile SMD Features
4.4 × 2.6 × 1.75 mm3 ceramic SMD package
High-sensitivity thermopile with 120° field-of-view
Integrated 50 µW low-power signal processing
I2C interface, hardware-configurable address
Calibration data for ambient and object temperature sensing
Interrupt function for presence, motion, over-temperature and more
CaliPile SMD Applications
Space-efficient integrations into smart home products
Optimized for wake-up battery operated thin devices
Near-field human motion/presence detection
Far-field human motion/presence detection (lensed variants)
Short-range temperature measurement
Fast remote over-temperature protection
Operation Voltage: 2.6-3.6 V
Sensitivity S40: 400 counts/K (75 counts/K for TPiS 1S 0185)
Noise: 8 Counts/K
Time Constant: 30 ms (15 ms for TPiS 1S 0185)
Housing with optical window: SMD 4.4x2.6
Field of View: 120°
Operation Voltage: 2.6-3.6 V
Sensitivity S40: 400 counts/K (75 counts/K for TPiS 1S 0185)
Noise: 8 Counts/K
Time Constant: 30 ms (15 ms for TPiS 1S 0185)
Housing with optical window: SMD 4.4x2.6
Field of View: 120°