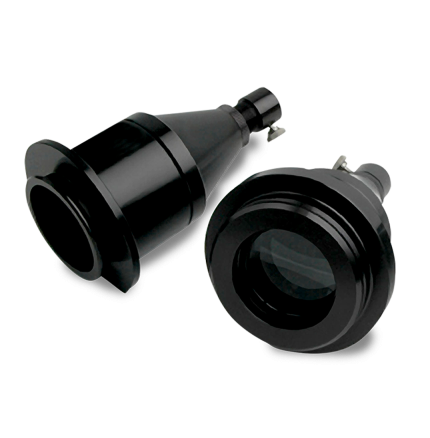 X-Cite Microscope Adapters
X-Cite® fluorescence lamp systems connect to your microscope via a liquid light guide and a coupling adapter. Our adapters are engineered specifically for each microscope model to optimize illumination intensity and uniformity. See our qualified microscope list to find out which one fits your microscope. X-Cite adapters can also be purchased online via Digi-Key.com.
X-Cite Microscope Adapters are designed with mechanical fittings specific to each microscope brand for immediate use with your microscope's existing light port.
They offer optics specific to each microscope model to provide optimized illumination intensity and uniformity.
With a wide selection of adapters available, X-Cite is compatible with most major microscope brands and models making it easy for X-Cite to be the standard illuminator in imaging facilities.