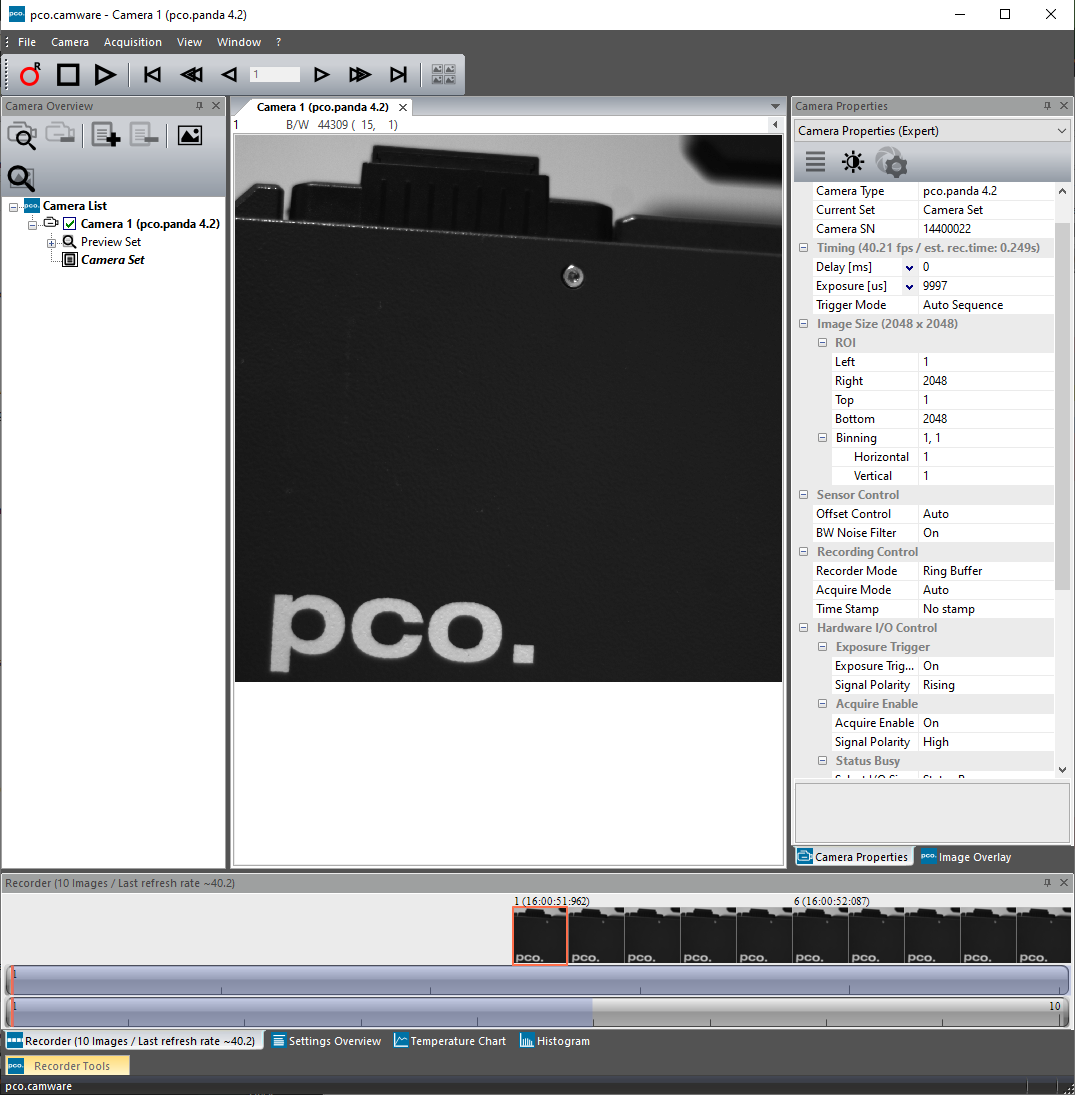 PCO Camera Control Software
The Excelitas PCO Camera Control Software is the first step to begin working with your PCO cameras. It is easy to use and provides a variety of camera and image acquisition settings, perfectly geared to help you achieve the desired results. We leverage our technical expertise and knowledge of our customers' areas of work and research to ensure your workflows are as seamless and convenient as possible.
Get started and work with your PCO cameras today by clicking the Software tab below. If you are on a Windows platform, download the pco.camware software via the link provided. For additional information and guidance through the first steps, please be sure to view our video tutorials available below in the Related Content section.
If you are on a Linux platform, be sure to visit us again as we are working on a camera control software application that will be launched soon.
Feel free to contact us if you need further assistance.