UV Curing in Automotive Manufacturing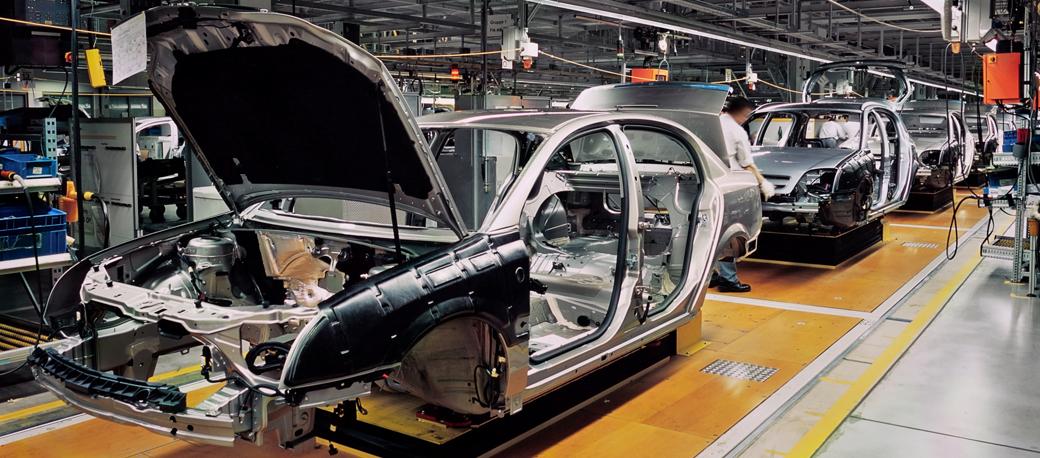 For decades, Excelitas' wide range of OmniCure® UV spot and area -curing systems have provided assembly manufacturers the reliability and flexibility required to address their constant challenge of improving efficiencies and quality in the manufacturing process. With an increasing demand for manufacturers to maximize productivity of their plants around the globe, UV and UV LED curing has become an important assembly technique in the manufacturing assembly process, due to its' rapid processing, on-demand cure, ease of automation, low energy requirements and solvent-free bonding.
Offering fast and efficient curing, our OmniCure UV curing systems are well suited for a multitude of automotive manufacturing applications.
Paint Booth
Automotive coatings technology is continuously developing newer and faster cost-effective methods for automotive body and paint repair. Our OmniCure UV LED curing systems are used by automotive manufacturers and repair facilities to help increase efficiencies while reducing downtime between each operating process.
Automotive Components
The use of a UV curing process in the automotive industry has proven to be effective with both interior and exterior components such as plastic and metal parts, trims, headlamp lenses, brake discs, under the hood electronics and exterior components.
Liquid Gaskets
When curing gaskets in place, a fluid sealant material is dispensed either manually or by using robotic dispensing equipment onto one mating surface of a flange joint. The sealant may be applied in any shape, form or dimension and follows a complex contour of the substrate. OmniCure UV curing systems are designed to cure at a faster UV curing rate with higher power efficiency and superior control with monitoring capabilities compared to alternative UV curing methods, such as heat curing, hot press or air drying.
Lithium-ion Batteries
The use of UV curing technology in lithium-ion battery manufacturing has been gaining popularity among global battery manufacturers over the past few years.  UV curing has proven to be a cost-effective and reliable way of improving battery cell performance and the durability of the batteries. Furthermore, UV curing has no direct harmful impact on the environment.
Automotive Headlamps
UV curing is commonly used in the auto industry due to its many advantages in headlamp applications. Our UV curing systems are used with UV (ultraviolet) curable polyurethanes to efficiently cure automotive headlamps. This UV process offers exceptional protection from moisture, dust, and chemicals. UV curing also provides outstanding durability, electrical insulation, and electrical conductivity.
Application Note
Floating Web Forms block
The tremendous growth in electric vehicles over the last 10 years has created many new opportunities for a variety of industries, including UV curable materials and processes. The need to continually improve manufacturing processes will be critical to meeting the growing demand. This application note discusses UV curable materials used in the manufacturing process of electric vehicle batteries and, when integrated successfully into a repeatable process, suppliers are better able to meet tighter environmental regulations, and ultimately benefit from this growing market.