Phoseon
Acquired by Excelitas in 2023, Phoseon® was established in 2002 and has earned a reputation for cutting-edge innovation in UV LED solutions for both UV curing and life science illumination. By maximizing UV energy across relevant wavelengths within a variety of sizes, Phoseon high-performance products support a wide range of applications including UV curing & drying, chromatography, fluorescence imaging, UVC decontamination, and disinfection.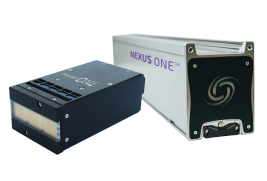 UV LED Curing Solutions
The broad portfolio of Phoseon UV LED curing solutions is ideally suited for drying inks, coatings, adhesives, and other UV sensitive materials through polymerization. With over 300 patents and more than 200,000 units shipped, these products have earned a worldwide reputation for innovation, quality, and reliability. Phoseon products provide UV LED curing solutions to a wide range of applications and markets including labels and packaging, container decoration, digital printing, wire and fiber coatings, electronics, automotive assembly, medical devices, wood products, and many more.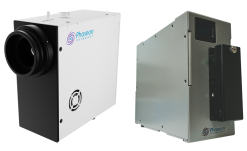 Solid State Solutions for Life Sciences
Phoseon innovative light engines deliver high performance for analytical instruments, research, healthcare, and manufacturing. Patented Semiconductor Light Matrix (SLM™) technology provides the optimum mix of power, uniformity, and control. These life science solutions provide precisely controlled, long-lasting, and stable illumination for chromatography, imaging, UVC decontamination and disinfection applications. Individual modules can be engineered as either stand-alone systems or sub-assemblies within existing platforms, providing enhanced performance where precision, yield, throughput, and quality of analysis are critical to success.
Need something better suited to your specific requirements?
Engage Excelitas to meet your most complex custom requirement.