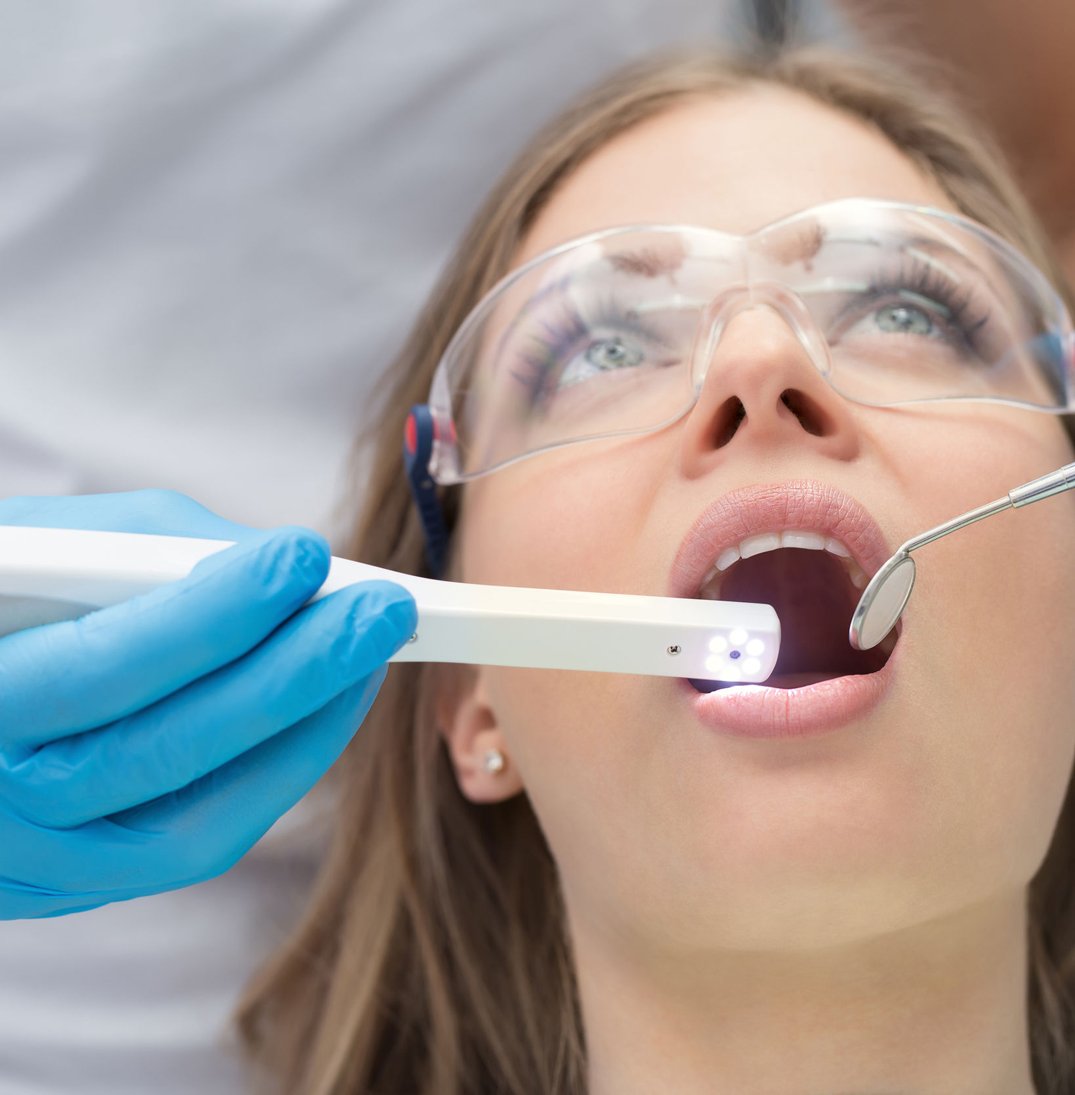 Dental Optics and Imaging
For more than 20 years, Excelitas has been applying our expertise in optical systems, illumination and photonic technologies into state-of-the-art dental equipment. We have partnered with leading dental OEMs in the development and manufacture of finished systems from dental lights to radiographic systems to intraoral cameras. We are your end-to-end solutions partner in developing a custom-tailored photonics solution to your unique requirements. We excel equally at grass-roots design, development and manufacture of systems based upon your concept and requirement, as we do at providing expedient and budget conscious build-to-print components and sub-assemblies.
In addition to our experience in development and manufacture of Xenon and LED dental examination lighting, our capabilities in dental imaging and optical solutions range from simple optical components to complex optical modules to turnkey intraoral cameras and optical measuring systems for examination and restorative dentistry CAD/CAM processes.
Optical solutions for intraoral cameras
Intraoral cameras serve to identify and document what dental procedures are necessary; they also contribute to improving and expediting patient care during treatments and consultations.

Key to our added value in this sector is our best-in-class optical innovation. Excelitas was the first to introduce autofocusing intraoral optics. Our patented liquid-lens design is now widely integrated in the dental field.
Optical systems for 3D dental imaging
3D dental cameras are an indispensable component for the increasingly popular production of dental prostheses via CAD/CAM. 3D images are the basis for perfect milling and fitting processes of ceramic dental prostheses. Our customers benefit from a long and successful track record with industrialization and serial production of custom optical systems for 3D dental measurement. In intraoral cameras, our telecentric extended depth-of-field optical system combines with a line grid projection to enable precise 3D measurement of a single tooth or a full dental arch.