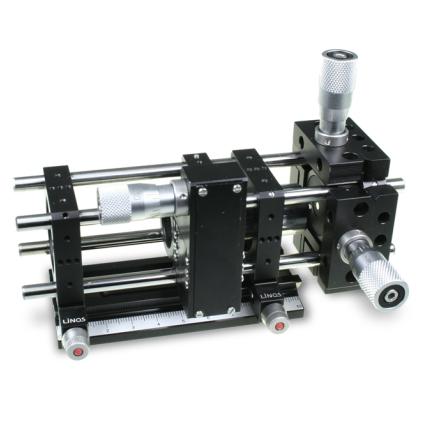 LINOS Q-Sets Application Kits
LINOS® Q-Sets provide you with complete, tested assemblies of optomechanics, optics and components to streamline your optical experiment set-up requirements. We offer a range of Q-Set Kits for many common experiment setups.
Our LINOS Q-Sets consist of combined LINOS optics and optomechanical components pre-kitted and configured by our applications experts to address a variety of common applications (e.g., Retroreflector, Fiber Coupler and Attenuator/Beamsplitter to name a few). All Q-Sets are pre-tested for fit and function to ensure top quality, performance and time savings. They are also optimized for a range of wavelengths to maximize versatility.
Discover the full line of LINOS Q-Set Application Kits on our Q-Shop where you can order online for fast and convenient delivery.