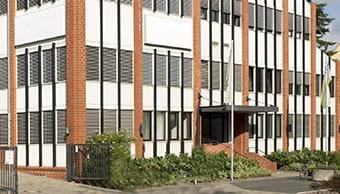 Qioptiq Photonics GmbH & Co. KG
Königsallee 23
37081 Göttingen
Germany
Telephone
(+49) 551-6935-0
Our Excelitas facility in Göttingen, Germany specializes in the development and production of photonics solutions for the semiconductor market. This site delivers highly complex optical systems, as well as optical and mechanical components for applications in lithography production, wafer inspection, chip bonding and packaging.
Additionally, this site manufactures and delivers a wide range of products from single optical and mechanical components to complete optical systems to support scientific research and development, as well as industrial production.
Our Göttingen site maintains ISO 6 cleanroom standards and highly-sophisticated equipment for production and assembly of complex optical systems and components.