Tunable Lasers
Excelitas offers a range of Tunable Laser Solutions to afford scientific researchers and systems design engineers the ultimate in wavelength selectivity, frequency tunability, wide tuning bandwidth and output control. Engage us for off-the-shelf and custom laser engine solutions to meet your most demanding Single- or Multi-line wavelength requirements.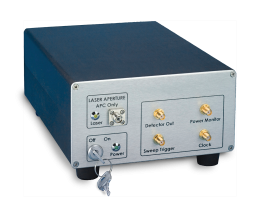 High-Speed SS-OCT Tunable Laser Engines
Excelitas' line of Axsun Swept-Source OCT Lasers provide an unrivaled balance of tuning bandwidth, output power, sweep speed, and coherence length to enable cutting-edge performance in next-generation Optical Coherence Tomography systems. A unique design based on our micro-optical integration...
Read More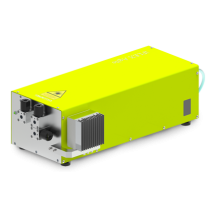 iFLEX-Agile cw-Optical Parametric Oscillator
The compact iFLEX-Agile<sup>®</sup> combines various cw-OPO modules and pump-sources to deliver exceptionally broad wavelength tunability in different ranges from NIR to MIR with various emission linewidths and power levels.
Read More