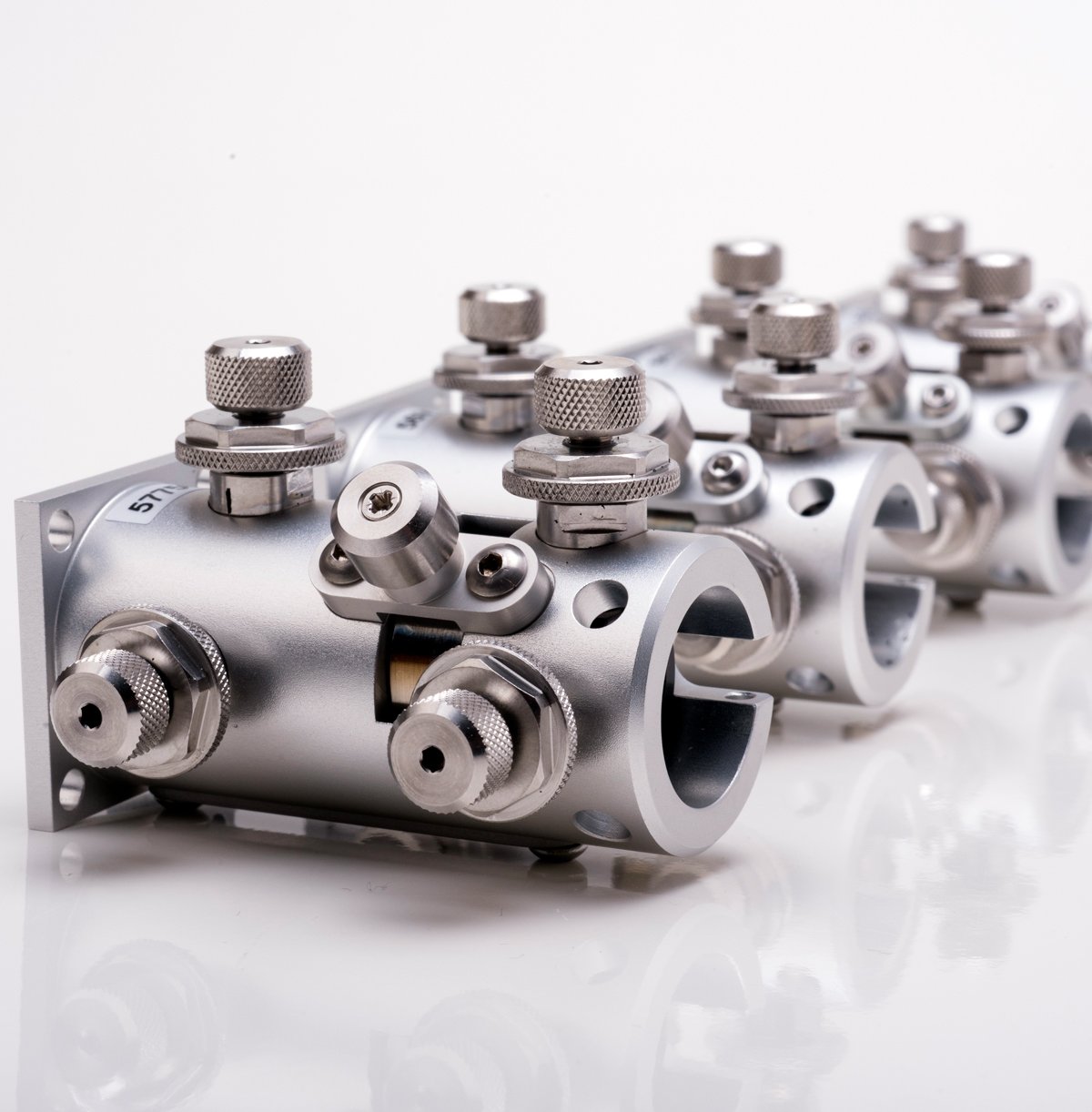 kineMATIX Fiber Coupler
The kineMATIX® is our patented optomechanical mount used to align our iFLEX® laser system beams into the single-mode fiber. A kineMATIX manipulator is included with the kineFLEX® Fiber Delivery Systems.
Extremely Stable Optomechanics
kineMATIX has four axes of adjustment (X, Y, tip, tilt) and a centrally located fifth button for easy removal and insertion of the fiber. The design provides sub-micron repeatability and sub-microradian stability. This robust and thermally insensitive design enables the kineMATIX to maintain laser-to-fiber alignment across a wide temperature range and during transit. It truly offers "Set & Forget" laser to fiber alignment.
Plug-and-Play Performance
For over 25 years, the iconic kineMATIX has given our customers confidence to use detachable fiber systems inside OEM instruments and in scientific research. It is the only fiber coupler to offer reliable and repeatable "Plug & Play" performance, since the alignment is retained when the fiber is removed and remains when the fiber is re-inserted.