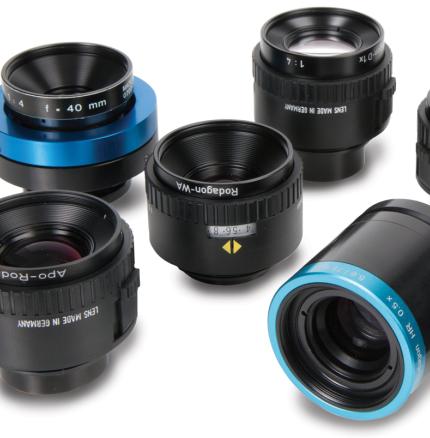 Rodagon Scan Lenses
Rising from our Qipotiq® heritage, The LINOS® Rodagon family of scan lenses offers a variety of models that combine high-performance optics with robust mechanics to deliver industrial-grade performance and versatility for large format cameras.
LINOS Rodagon Lenses deliver high-value imaging for a wide range of line- and area-scan machine vision applications. Select from a wide range of focal lengths and F-numbers across several specially designed Rodagon Lens Series:
APO Rodagon-HR
Rodagon-F
Rodagon M42
APO Rodagon-D
APO Rodagon-N
Rodagon-WA
Rodagon-S
Learn more about LINOS Rodagon Lenses on Qioptiq-Shop.com.