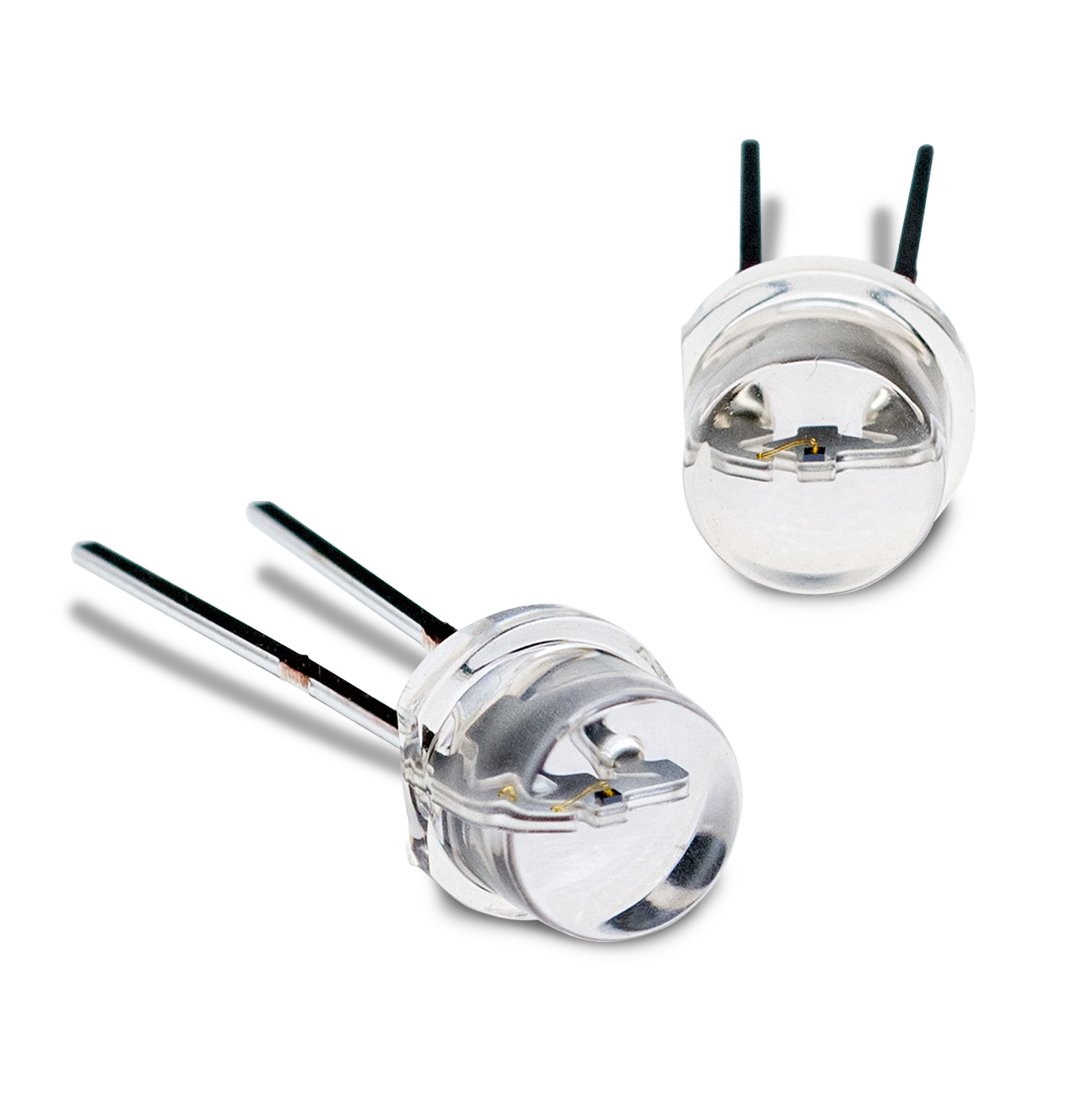 PART/ TPG2EW1S09
TPG2EW1S09 - 905nm Generation 2 Triple-Cavity 225 µm Plastic PLD
The Excelitas "Generation 2" pulsed semiconductor laser, emitting at 905 nm in the near IR, uses a multi-layer monolithic chip design. Its improved GaAs structure is offering 85 W pulsed peak power when driven at 30 A. The multi-layer chip design features an emitting area of (225 x 10) μm by emission of three laser lines, offering high output power in a small emitting area. The T1¾ (TO-like) plastic encapsulated package complements Excelitas' PGA series epi-cavity lasers in hermetic metal or SMD packages and are ideally suited for high volume applications.
This 905 nm pulsed laser diode is designed in a plastic TO-like package for high volume, commercial LiDAR and range finder applications.
Excelitas offers a range of 905 nm lasers including multi-cavity monolithic structures with up to four (4) active cavities per chip on generation one devices. Our second generation lasers offer more than 20% increase in optical power at the same drive current. The center wavelength of operation is well-matched to the peak response of our high volume Avalanche Photodiode C30737 Series.
905 nm pulsed laser
PG2EW Series: Plastic packaged for commercial applications
225 µm stripe width, inquire for other geometries
3 W/A power slope
Multi-cavity lasers with quantum well structure
Power drop < 20% @ Tmax
>20% increase in peak pulsed power vs generation 1 devices
Excellent power stability with temperature
905 nm pulsed laser
PG2EW Series: Plastic packaged for commercial applications
225 µm stripe width, inquire for other geometries
3 W/A power slope
Multi-cavity lasers with quantum well structure
Power drop < 20% @ Tmax
>20% increase in peak pulsed power vs generation 1 devices
Excellent power stability with temperature