As a leading photonics innovator, Excelitas' technology experts actively contribute articles to industry journals and trade media across the many markets and technology sectors in which we engage. We provide insight on new technologies, market and application trends, and industry challenges. We continue to build on our reputation as a thought leader by staying engaged with our customers and industry.
Please visit periodically to stay informed through our online feature editorials archive.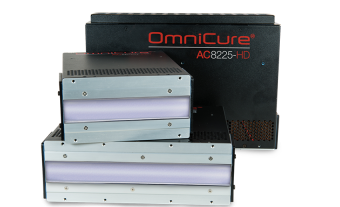 Getting into it with UV
Industrial Print Magazine
UV LED curing systems are one of the reasons digital printing is gaining traction in manufacturing facilities. The ink curing process is sped up dramatically thanks to LED lights, which also allow for a wider range of substrates or surfaces to be printed to directly. Read this Industrial Print Magazine article to learn about the critical factors for implementing UV curing into a production process from a number of industry experts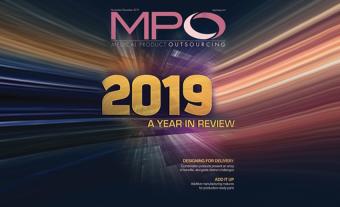 Adding Fabrication Capabilities: Additive Manufacturing for Production Parts
Medical Products Outsourcing
Rapid advances in additive manufacturing/3D printing (AM/3DP) have taken these technologies to the point where medical device companies can produce highly functional and durable metal and polymer components that deliver outstanding performance in the medical end-use environment. AM can simplify complex designs (fewer parts, fewer steps) and utilize new material configurations and alloys. AM-derived products can also comply with current requirements and regulations for testing and validation.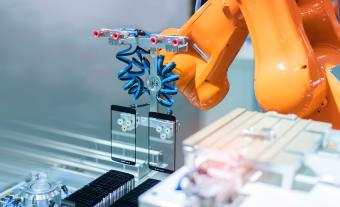 Display Manufacturing Enriches Consumer Products
Consumer electronics are growing more sophisticated, at breakneck speed and with remarkable advancements in technology and refinement. New manufacturing technologies enable higher-quality displays — from big-screen TVs to smartphones — for consumer electronics.
Achieving the Ultimate Wavelength UV LED Curing Systems
Industrial Print Magazine
UV LED curing is used throughout the print process to dry or cure anything from ink to coatings. It works very quickly compared to other curing processes like conventional UV and mercury arc lamps in addition to many other advantages.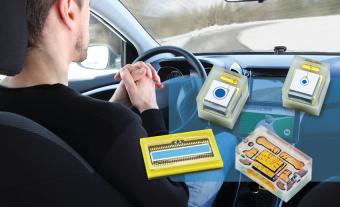 An Avalanche of APD Innovations
When autonomous vehicles hit the streets, they navigate with the help of avalanche photodiodes, or APDs. These semiconductor photodetectors capture returning laser pulses as part of LiDAR systems, and this APD-derived data determines the distance to other vehicles, to objects, and to people — information critical for safe driving.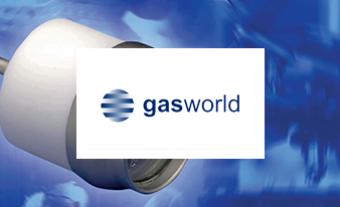 Future is bright for xenon. Excelitas Technologies lights up medical research and hospitals.
The latest xenon lighting technologies deliver longer life for the lamps, and higher output from the systems