Night Vision
With our rich Qioptiq® heritage in dismounted soldier equipment solutions, Excelitas is a technology leader in the design, development, manufacture and in-service support of a wide range of Night Vision Equipment. We are world renowned for high-quality and cost-effective solutions used in the most demanding of operational conditions. Offering a broad range of Surveillance and Target Acquisition sights, more than 100,000 individual pieces of Excelitas equipment, each fully qualified to the most extreme environmental conditions, have been supplied to over 56 different international users. When you need the best, engage Excelitas.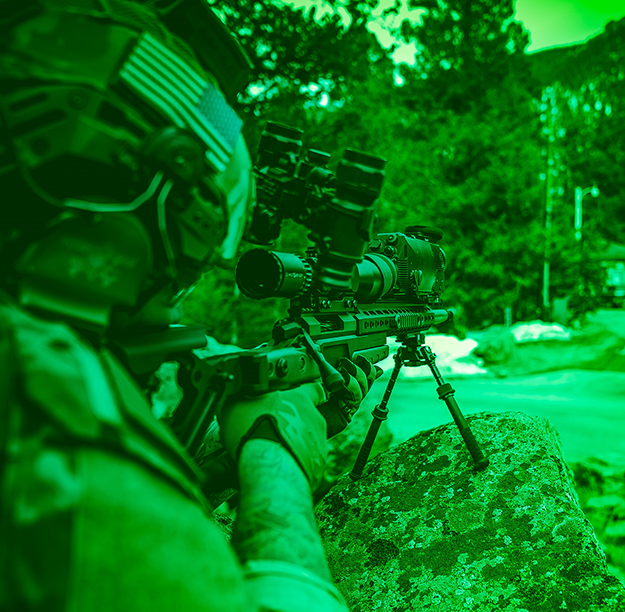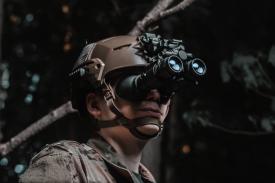 Night Vision Goggles
Warfighters depend on the ability to move safely and tactically during the hours of darkness and in adverse weather conditions. Enhanced situational awareness and increased mobility provided by Excelitas' range of high-quality Monocular and Binocular Night Vision Goggles provide that edge. Robust...
Read More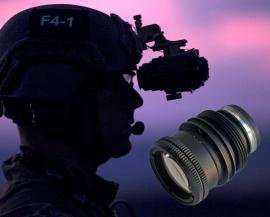 Night Vision Goggle Optical Modules
Excelitas is an optical technology leader in the development and manufacture of night-vision optics and modules for dismounted-soldier and aviator goggles the world over. Our NVG Optics and Assemblies include objective lenses, eyepieces and beam combining optics for image intensified and fused...
Read More