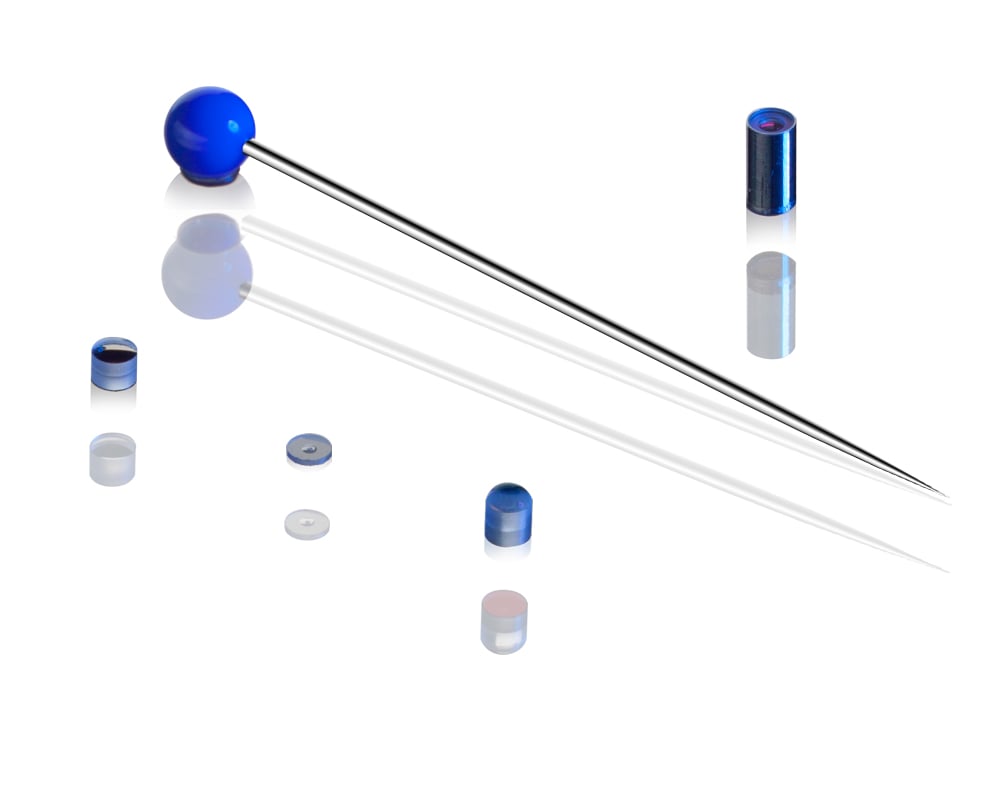 Endoscope Optics and HD Objectives
Excelitas offers sophisticated standard and custom micro-objective solutions to maximize the performance of your endoscopic system. We can achieve diameters down to 0.8 mm and the fields-of-view up to 170°. For micro-optic lens systems, we create a diaphragm by applying a chromium layer directly on the surface of the lens. Pinhole diameters down to 0.1 mm (5 µm accuracy and 10 µm de-centering) are also available.
Excelitas possesses many years of innovation and expertise in the manufacture of Chip-On-The-Tip endoscopic imaging systems, enabling us to push the envelope in the development and production of specialized endoscopic objectives for small image sensors.
FALCON and EAGLE Series HD Micro-Objectives for Small Sensors
The FALCON Series HD Micro-Objectives are designed for 1/10" image sensors (90°, 110° or 140° FOV), while our EAGLE Series are optimal for both 1/6" and 1/10" image sensors (80°, 140° FOV).
Measuring only 5 mm in length, (including back focal distance) the FALCON HD Micro-Objectives feature a five-element design with an integrated infra-red-absorbing-filter and a lithographically generated aperture.
Featuring exceptionally high MTF, FALCON HD Micro-Objectives are ideal for small detector dimensions. These objectives are designed for the nominal object distance of s0 = 6 mm and can be focused at a working distance of 3–50 mm. Within these parameters and a spatial frequency of 100 lp/mm, the MTF is >30%. At nominal object distance, the guaranteed MTF of 135 lp/mm for the near-axis rays is above average.
They also deliver minimum vignetting ensuring even illumination intensity and minimum brightness degradation across the image.
Visit the Qioptiq-Shop to see our complete offering and order FALCON and EAGLE Series online.
Endoscopic Video Couplers
Beyond micro optics for endoscopes, Qioptiq also provides customized solutions for mounting a wide array of cameras to your endoscope to achieve optimal image transmission quality.