Solidtron Thyristors
The Solidtron family of products employ our advanced high voltage thyristors having incredibly fast and predictable turn-on performance as well as remarkably low conduction loss.  These key attributes make Solidtron products ideally suited for use in a wide variety of pulsed-power applications where precise turn-on characteristics, reliability and longevity give them distinct advantages in certain applications over tube and spark-gap technology.
Solidtron products are a solid-state replacement for many spark-gaps, thyratrons, ignitrons and other legacy closing-switch technologies.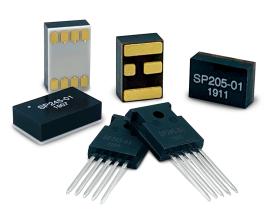 Initiator Firing Switches
Excelitas' Solid-State Initiator Firing Switches are miniature advanced thyristors optimized for the precise control and rapid charge transfer needed for the reliable activation of Low Energy Exploding Foil Initiators (LEEFI) including Excelitas' own Blue Chip<sup>®</sup> Detonator. Due to...
Read More