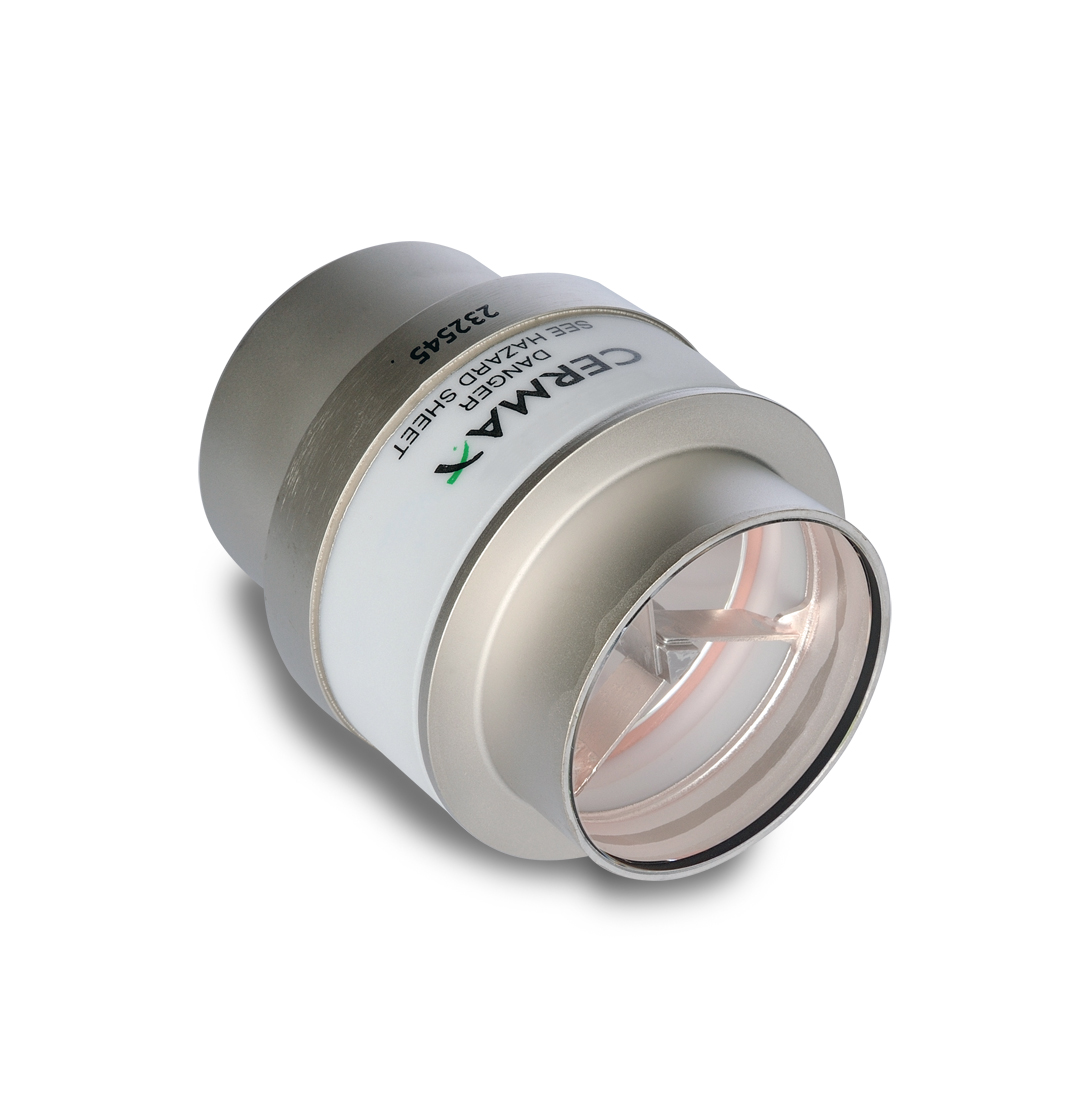 PART/ ME1600D-13FHM and ME1600DFM
Cermax Metal Body High-Output Xenon Lamps
The Cermax® ME1600D-13FHM and ME1600DFM are advanced, metal-body elliptical and parabolic Xenon lamps and modules for demanding, high-performance industrial applications. This family of Cermax Xenon lamps is the light engine of choice for a broad array of end-uses from rapid semiconductor wafer inspection, to lightweight, aircraft-mounted searchlights. Excelitas' patented Cermax Xenon lamps provide manufacturers and consumers with numerous advantages over conventional ultra-high pressure (UHP) lamps or glass bubble lamps. Leading OEMs are choosing Cermax Xenon for today's most demanding applications.
Cermax Xenon advantages include:
Unparalleled color performance
Integrated elliptical reflector for high-intensity focused output, without alignment issues
Instant on/off eliminates the frustration around warm-up or cool-down times
Ultra short-arc gap for easy to design, high throughput optical systems with the smallest microchips available
Environmentally-safe, inert, non-toxic Xenon gas offers an environmentally responsible alternative to UHP, mercury-based light sources
Flexible power ranges from 400 to 1,600 Watts
Adjustable light output enables OEMs to design differentiated products
Cermax Metal-Body Lamps deliver increased light output, better uniformity, repeatable alignment and lower system operating temperature through superior thermal operating performance for new designs.
Excelitas takes pride in providing Xenon-based lighting products and solutions that help people create a brighter, healthier and safer environment.