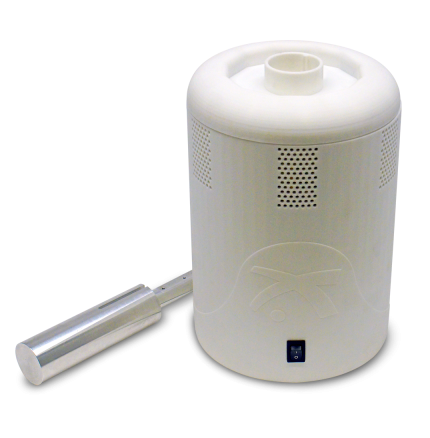 PART/
UVC Light Sources
Excelitas designs and manufactures a wide array of components and turnkey UVC disinfection solutions to solve the complex challenges of microbial disinfection and eliminate harmful pathogens. Our UV technology offering includes a variety of UVC light sources including UVC LEDs, Mercury vapor (Hg) pulsed Xenon, and Excimer lamps, as well as, optical assemblies, detection sensors and custom photonic assemblies to enable your UVC disinfection system innovation.
Offering precision optics in most every form and spanning the entire spectrum, Excelitas designs, fabricates and assembles UVC compatible optical components and coatings used to deliver effective light to the target area. When integrated with our photon detection sensors, a closed-loop feedback signal is generated to ensure the delivery of the required output dosage for the most challenging applications.
For custom engineering requirements of UV disinfection components, Excelitas offers the design and engineering expertise to build a complete turnkey solution. Coupled with our custom UVC capabilities, we also offer standard disinfection light sources through our OmniCure product line. OmniCure UVC systems are scalable, easily configured and offer an array of accessories.
UVC Modules & Turnkey Solutions
Excelitas designs plug-n-run modules for quick turnkey integration into OEM systems and spatial installations. Our design engineering expertise includes power controls, light engines, hybrid light sources, housings, thermal management, intelligent monitoring/feedback loop system, as well as optics, lensing and light delivery.
UVC LED Components
LED-based UVC disinfection sources offer the greatest flexibility with the highest level of integration of all the UVC light sources. Excelitas offers the capability to package bare LED die into component-level packages. In simpler terms, these packages are die carriers, and any number of LED die or sensors can be integrated into any given design. The limitations are endless, and are not limited to UV wavelengths. Hybrid light sources can be comprised of any number of UV-VIS-IR light sources, sensors, or mechanical elements.
Pulsed Xenon
Pulsed Xenon is a time-tested broadband UV light source used in a variety of disinfection applications. With our in-house glass-forming capability, we manufacture bulbs of any size with great ease and economy. The pulse durations can range from microseconds to milliseconds over a wide range of flash rates. With pulsed Xenon's broad UV emission wavelengths of 200 nm-400 nm, there is no need to worry about the peak absorption of the microorganism. Along with an extensive assortment of lamps, we offer comprehensive plug-in custom modules that include lamps, sockets, integrated trigger coils, and reflectors.
OmniCure UVC LED Systems
The OmniCure product line offers a standard solution for UVC LED disinfection. With no Hg and no ozone, these UVC LED systems provide easy integration, instant-on capabilities and a modular design with the ability to join multiple units together to extend the disinfection area. With intensities greater than 850 mW/cm2, these devices are ideal for linear applications where a non-mercury source is desired. Our OmniCure UVC systems can also be used with our CV300 Conveyer to help simplify the disinfection of smaller items safely and systematically. Typical applications might include N95 masks, casino chips, currency and industrial devices.
All UV disinfection systems start with a light source, and this selection process can be daunting. View the selection table below to help determine the best UV source for your application. For further inquiries, contact us to speak to one of our product experts.
| | | | | |
| --- | --- | --- | --- | --- |
| Specifications | LED | Plused Xexon | Excimer | Hg Vapor |
| $/mW (cost per unit of UV energy) | mid | mid | high | low |
| Low voltage | yes | no | no | no |
| Contain Hg | no | no | no | yes |
| Ozone producing | no | yes | yes | yes |
| Primary wavelengths (nm) | 265, 280 | 200-300 | 222 | 253.7 |
| Robustness | high | low | mid | low |
| Main Advantage | point of use applications | broadband light source | safe* | cost |
| Main Disadvantage | low electrical to optical conversion | design complexity | cost, life, limited vendors | contains hg and low flexibility |
| | | | | |
| --- | --- | --- | --- | --- |
| Specifications | LED | Plused Xexon | Excimer | Hg Vapor |
| $/mW (cost per unit of UV energy) | mid | mid | high | low |
| Low voltage | yes | no | no | no |
| Contain Hg | no | no | no | yes |
| Ozone producing | no | yes | yes | yes |
| Primary wavelengths (nm) | 265, 280 | 200-300 | 222 | 253.7 |
| Robustness | high | low | mid | low |
| Main Advantage | point of use applications | broadband light source | safe* | cost |
| Main Disadvantage | low electrical to optical conversion | design complexity | cost, life, limited vendors | contains hg and low flexibility |