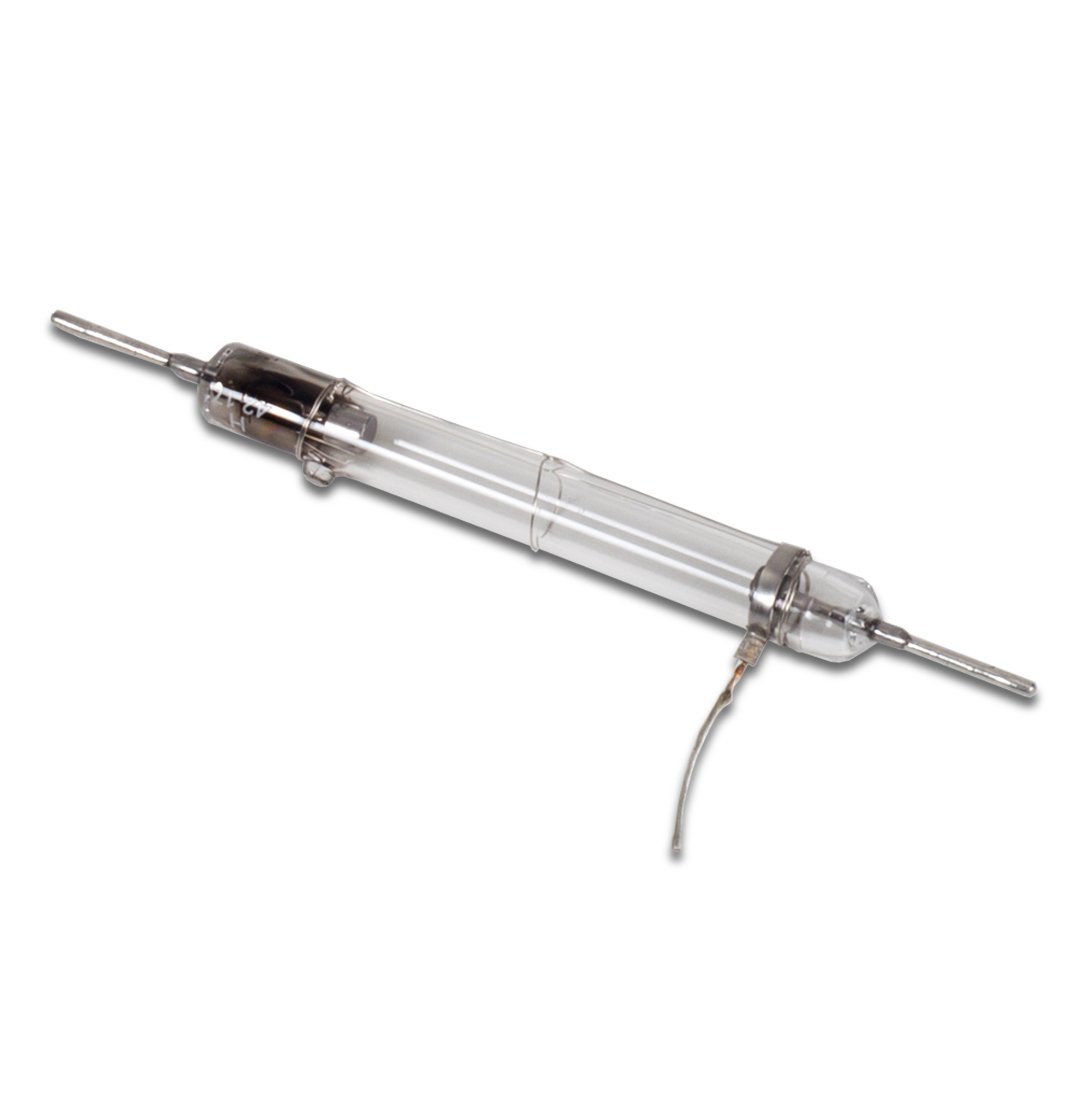 Warning Beacon Flashlamps
Excelitas offers complete plug-in flashlamp solutions – lamps, sockets, and integrated trigger coils – which can be customized to meet the most demanding customer requirements. With robust and comprehensive designs, Excelitas' flashlamps come in several quartz options. Utilizing distinct long-life electrodes, our flashlamps help drastically reduce service fees while offering additional savings in stock and manufacturing costs.
Excelitas flashlamps provide efficient and reliable triggering either through wire, silver lining, conductive coating or a band pending on operating conditions, lamp design and glass material.
Refer to the tab below to view available flashlamps suitable for warning beacon applications (you may need to scroll to the right in order to view all specs). Contact us for more information.
Part Type

Shape

Energy / Ws 

Power / W

Anode Voltage / V

Dimensions / mm

 

Flashes / sec

Life Flashes

Envelope Material

Recommendations

 

 

 

 

min

nom

max

Arc Length

Glass Body Length

Overall Length

Glass Diameter

Radius

Pin Distance

 

 

 

Trigger Coil

Capacitor /  µF 

Primary Trigger Voltage / V

 EG 3771

linear

32

32

300

450

600

68

–

117

7

–

–

4

9 x 10

6

Q 1*

ZS 1052

0.22

250

 EGL 3841

linear

40

40

400

500

550

40

69

113

8

–

–

4

1 x 10

7

Q 2*

STS 36

0.47

300
Part Type

Shape

Energy / Ws 

Power / W

Anode Voltage / V

Dimensions / mm

 

Flashes / sec

Life Flashes

Envelope Material

Recommendations

 

 

 

 

min

nom

max

Arc Length

Glass Body Length

Overall Length

Glass Diameter

Radius

Pin Distance

 

 

 

Trigger Coil

Capacitor /  µF 

Primary Trigger Voltage / V

 EG 3771

linear

32

32

300

450

600

68

–

117

7

–

–

4

9 x 10

6

Q 1*

ZS 1052

0.22

250

 EGL 3841

linear

40

40

400

500

550

40

69

113

8

–

–

4

1 x 10

7

Q 2*

STS 36

0.47

300